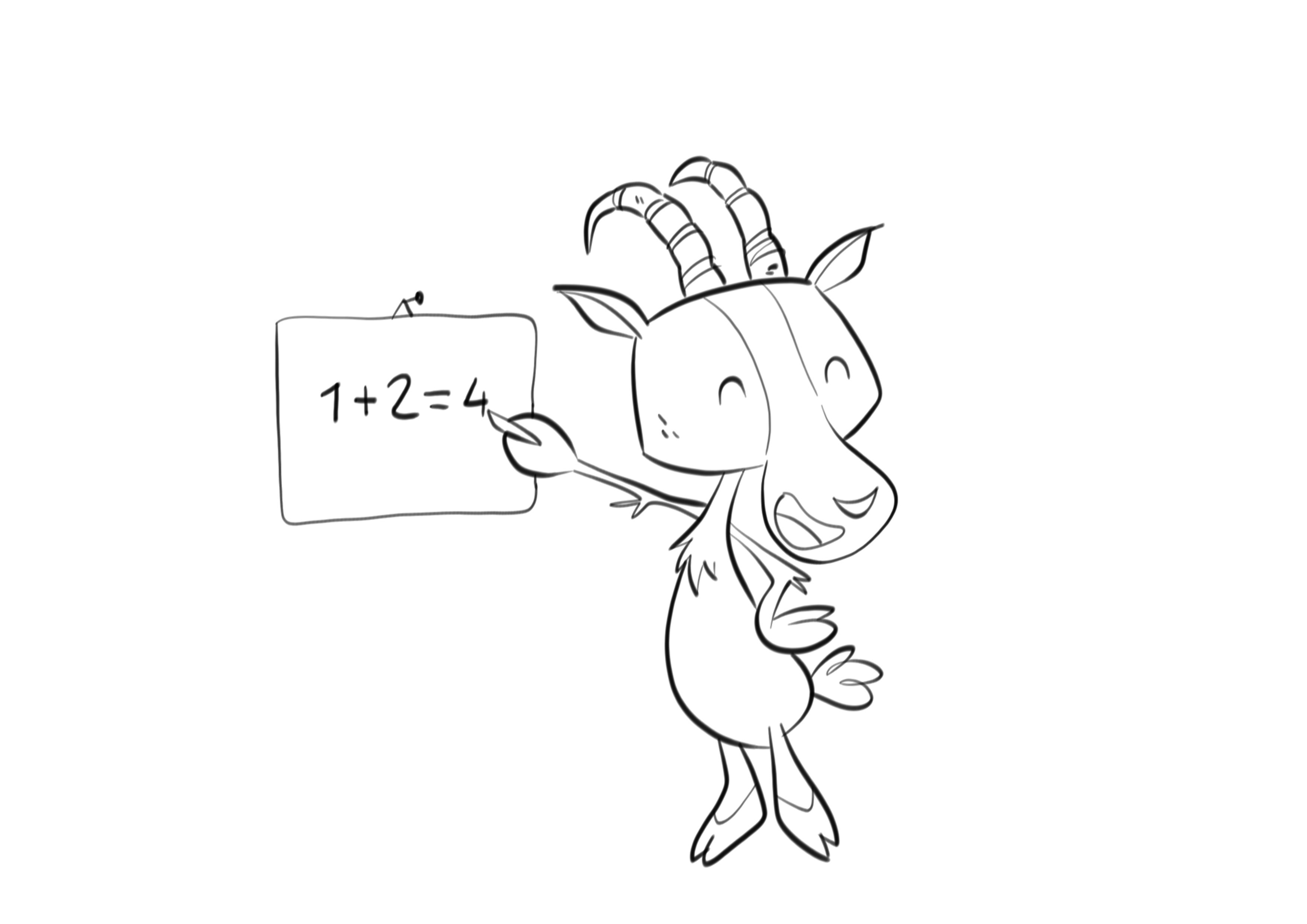 «Ëse ignorante comme unna crava»

[ZE] O fraseologismo o mette in comparaçion l'ignoransa de unna persoña (che magara a no l'é boña à fâ unn'addiçion) co-e mæxime capaçitæ de unna crava.

[IT] Questo fraseologismo comparativo evidenzia che, come in italiano, anche in genovese, per far capire che si è molto ignoranti (per esempio se non si sa fare una semplice addizione), si viene comparati a una capra.

[EN] This phraseme compares ignorant people to goats (lit. 'to be as ignorant as a goat'). In this drawing, this is represented by a goat that is incapable of solving a simple addition.

[DE] Dieses komparative Phrasem vergleicht ignorante Menschen mit Ziegen (wörtl. 'so ignorant wie eine Ziege sein'). In dieser Zeichnung ist deshalb eine Ziege zu sehen, die nicht fähig ist, eine einfache Addition zu berechnen.