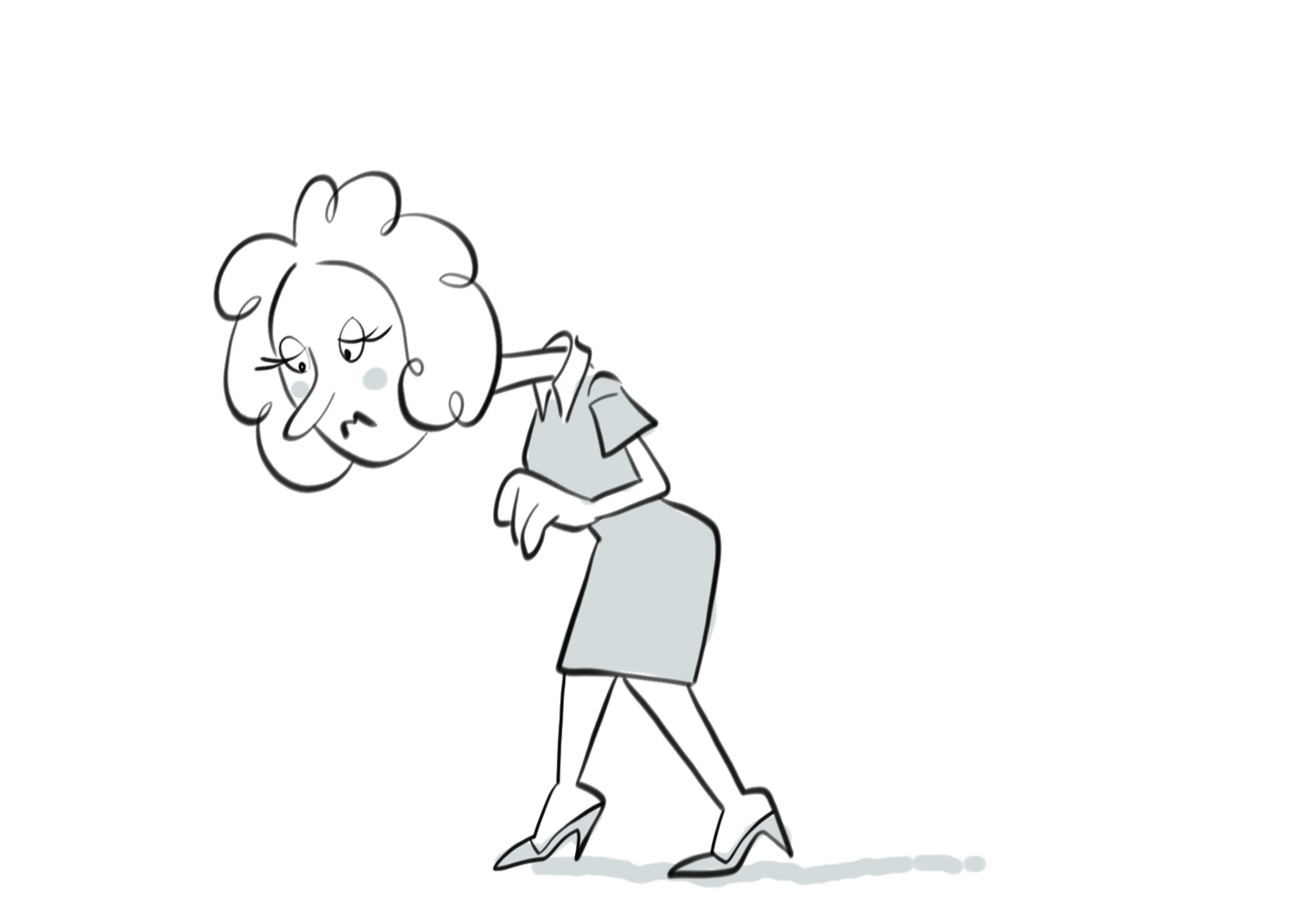 «Portâ o còllo stòrto»

[ZE] A figua a rappresenta unna dònna ch'a camiña co-a testa bassa e con l'äia abbacioccâ. O còllo o l'é disegnou mezo stòrto pe rende l'interpretaçion «a-a lettia» da combinaçion.

[IT] Nell'immagine si vede una donna che cammina a testa bassa e con aria afflitta. Il suo collo viene raffigurato mezzo storto per rendere il significato letterale della combinazione genovese.

[EN] In accordance with the actual meaning of this idiomatic expression, the drawing depicts a crestfallen woman with her head hanging low. Her neck ("còllo" in Genoese) is drawn as slightly crooked ("stòrto") to express the literal interpretation of the idiom.

[DE] Der Bedeutung dieser idiomatischen Wendung entsprechend, zeigt die Zeichnung eine niedergeschlagene Frau, die ihren Kopf gesenkt hält. Ihr Hals (Genuesisch "còllo") wird leicht schief ("stòrto") dargestellt und spiegelt dadurch die wörtliche Bedeutung des Idioms wider.