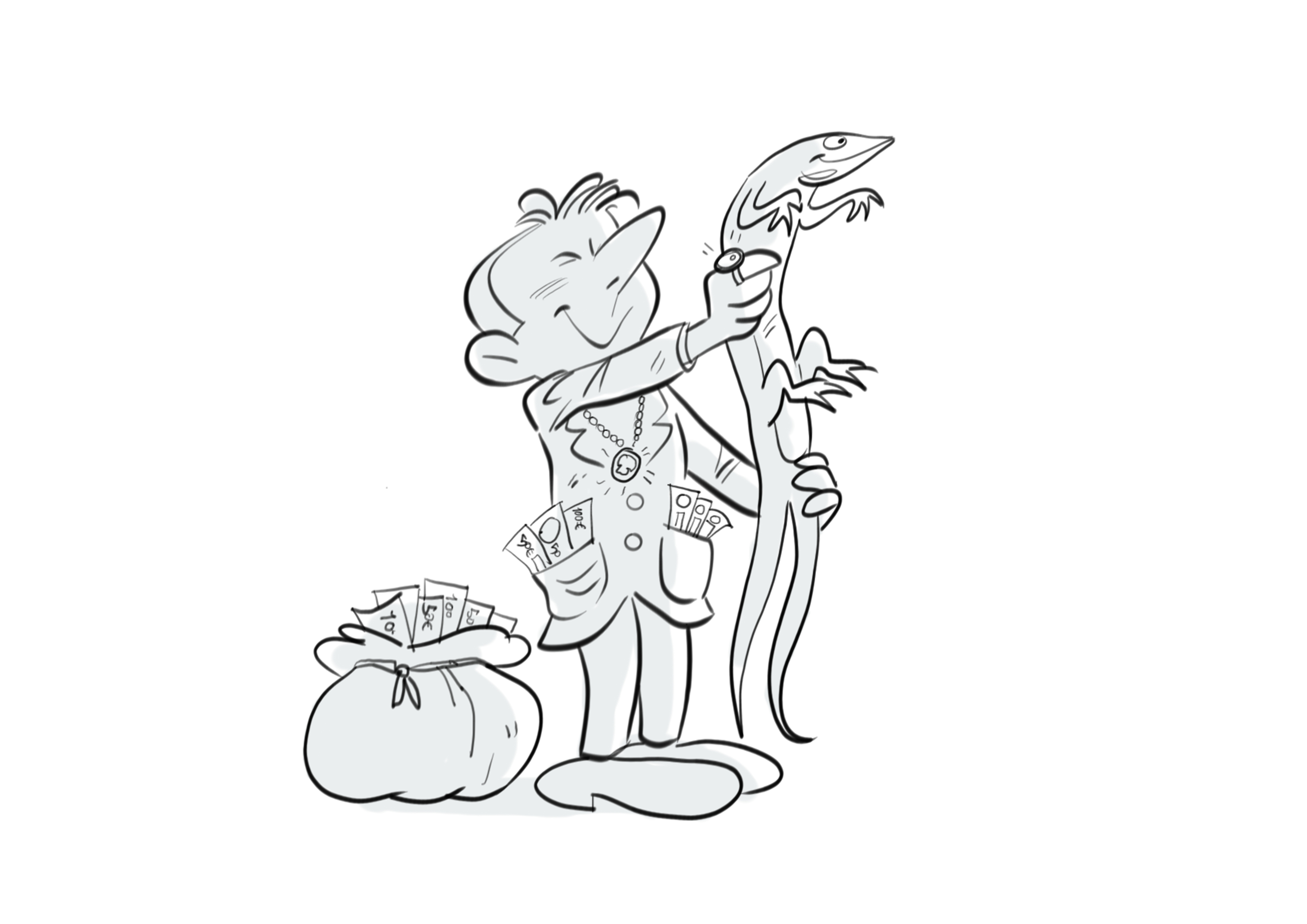 «Avei a grigoa de doe coe»

[ZE] O disegno mette in figua un òmmo affortunou (se ghe vedde da-o sacco pin de palanche) ch'o tëgne inte moen unna grigoa, coscì comme reçitou da sta combinaçion idiomatica.

[IT] Il disegno illustra un uomo fortunato (pieno di quattrini) che tiene in mano una lucertola a due code per mostrare il significato letterale della combinazione idiomatica genovese.

[EN] In accordance with the actual meaning of this idiom ('to be extremely lucky'), the drawing features a lucky man – as shown by the bag of money beside him. He is holding also a double tailed lizard (which represents the literal meaning of "grigoa de doe coe") in his hands.

[DE] Passend zur Bedeutung dieses Idioms ('sehr viel Glück haben') sieht man in dieser Zeichnung einen Mann mit viel Glück – was durch den Sack Geld neben ihm suggeriert wird. Er hält eine zweischwänzige Echse (welche die wörtliche Bedeutung von "grigoa de doe coe" überträgt) in seinen Händen.