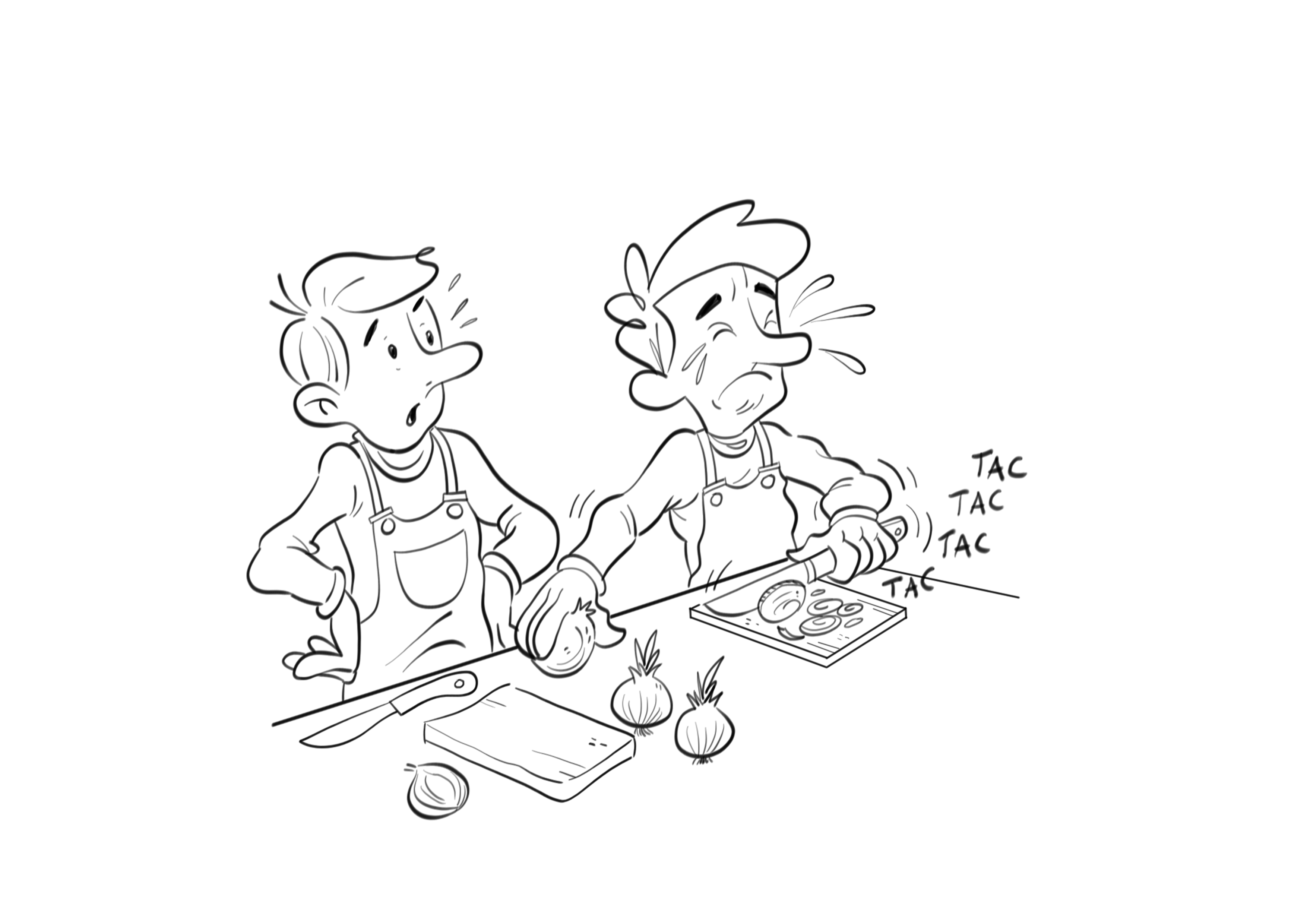 «Fâse bruxâ i euggi da-e çioule di atri»

[ZE] Into disegno l'é rappresentou unna persoña ch'a se cua de magagne di atri tanto ch'a piggia unna çioula da quella ch'a ghe stà da arente: tanto ch'a â taggia ghe «bruxa i euggi», coscì comme reçitou da l'esprescion idiomatica.

[IT] In questa illustrazione si vede che una persona "si prende fastidi altrui" prendendo le cipolle della persona accanto: mentre le taglia le 'bruciano gli occhi' (per indicare il significato letterale dell'espressione genovese).

[EN] According to this Genoese idiom, those who care about other people's troubles 'let their eyes be burned by other people's onions'. Thus, the drawing features a young man who is taking away another person's onion while cooking and cutting it in his place, although he has tears coming out of his eyes.

[DE] In diesem genuesischen Phrasem, heißt es, dass jene die sich anderer Leute Sorgen annehmen sich 'die Augen von den Zwiebeln der Anderen verbrennen lassen'. Daher sieht man in der Zeichnung einen Mann, der einem anderen Mann beim Kochen die Zwiebel wegnimmt und sie für ihn schneidet, obwohl seine Augen bereits tränen.