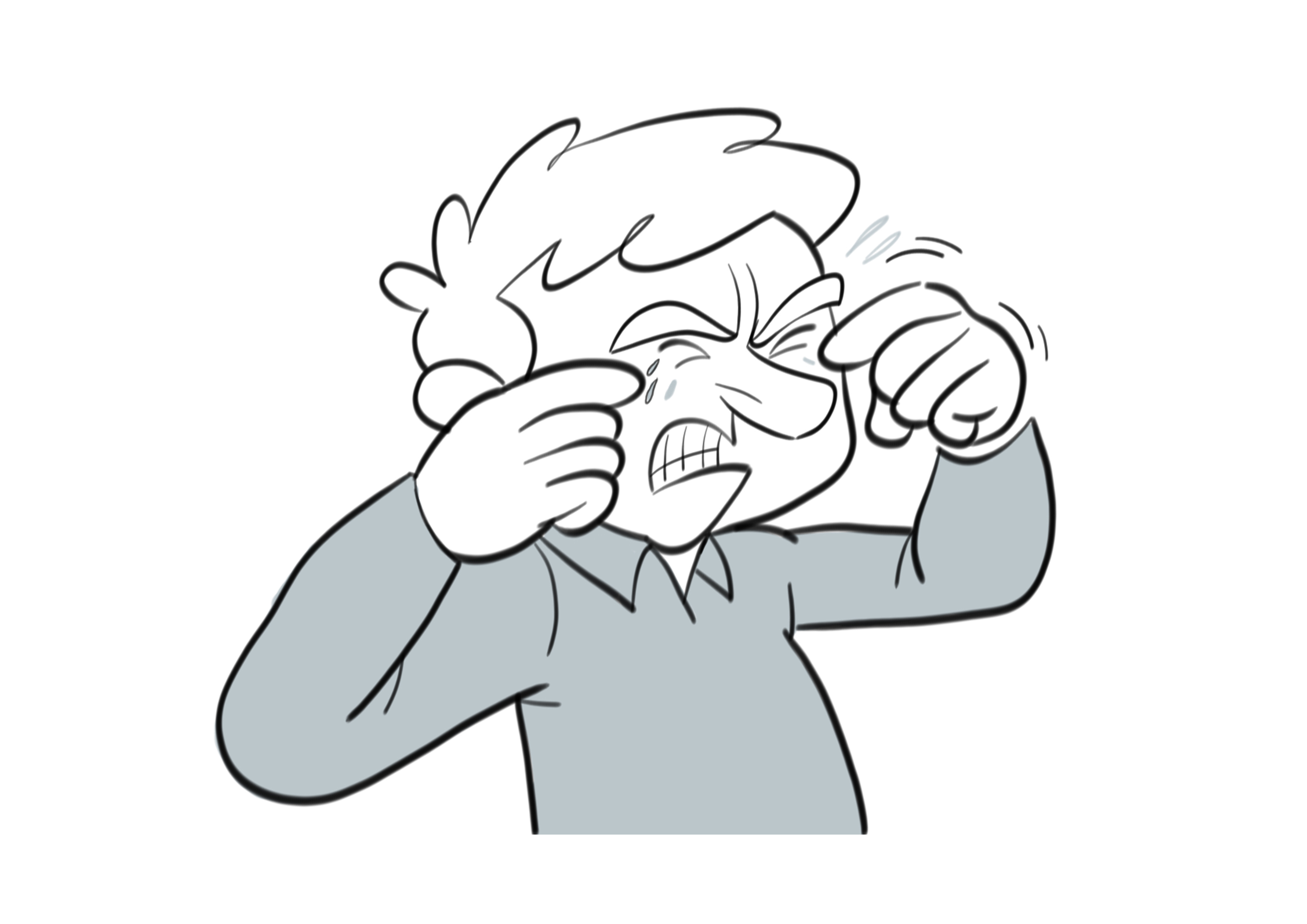 «Tegnîse o cento»

[ZE] A figua a rappresenta unna persoña ch'a çerca de tegnîse inti euggi e lagrime che gh'en lì lì pe sciortî. L'esprescion da bocca a mostra o sfòrso pe no cianze.

[IT] Il disegno illustra una persona che cerca di 'tenere' dentro agli occhi le proprie lacrime pronte a uscire. L'espressione della bocca indica lo sforzo per non piangere.

[EN] The drawing features a person trying to hold back the tears which are about to flow out of his eyes. The pressed-together lips indicate the effort it is taking him to not start crying.

[DE] Diese Zeichnung zeigt eine Person, die ihre Tränen unterdrückt. Die zusammengepressten Lippen zeigen wie sehr der Mann sich bemüht, nicht zu weinen.