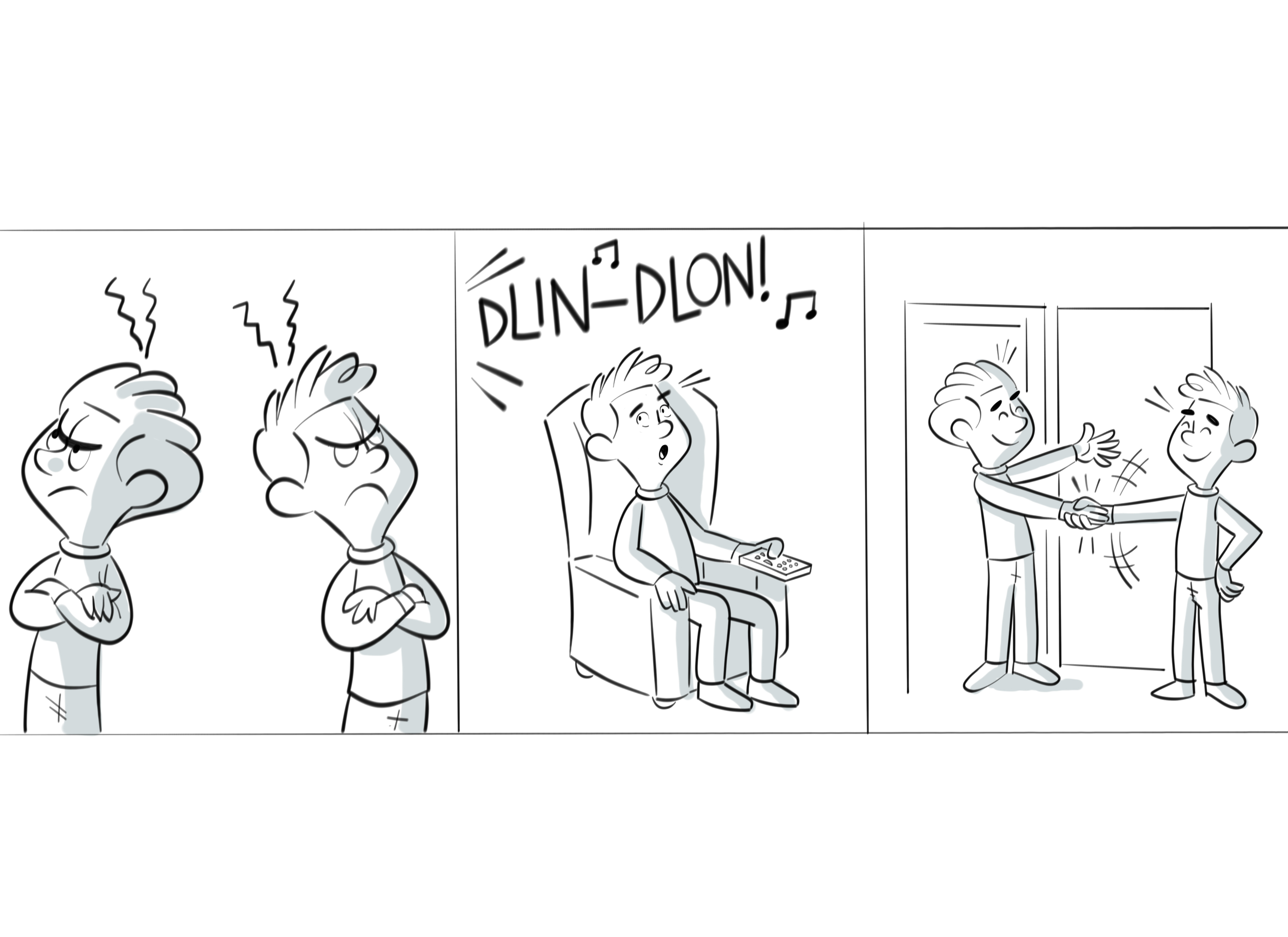 «Vegnî amigo de qcn.»

[ZE] A rappresentaçion da collocaçion a zeuga in sce doe de acceçioin do verbo «vegnî» in zeneise, quello de 'arrivâ' e de 'diventâ': a persoña ch'a vëgne amiga de quarchedun a l'é rappresentâ comme se a «vegnisse» fixicamente à casa seu.

[IT] La rappresentazione della collocazione fa perno su due delle accezioni del verbo "vegnî" in genovese, quella di 'venire' e di 'diventare': la persona che «a vëgne amiga de quarchedun» (ossia 'diventa amica di qualcuno') è rappresentata come se venisse fisicamente a casa di quest'ultimo.

[EN] The representation of the collocations alludes to two of the several meanings of the Genoese verb "vegnî", namely 'come' and 'become'. The person who «o vëgne amigo de quarchedun» (that is, 'become friends with someone'), is depicted as though he or she physically went to visit a person at their place.

[DE] Dieses Bild spielt auf zwei unterschiedliche Bedeutungen des genuesischen Verbs "vegnî" an, und zwar 'kommen' (Grundbedeutung) und 'werden' (sekundäre, in der Kollokation aktivierte Bedeutung): Die Person, die 'jmds. Freund wird' («o vëgne amigo de quarchedun»), ist so dargestellt, dass sie tatsächlich physisch zur anderen Person kommt, um sie zu Hause zu besuchen.