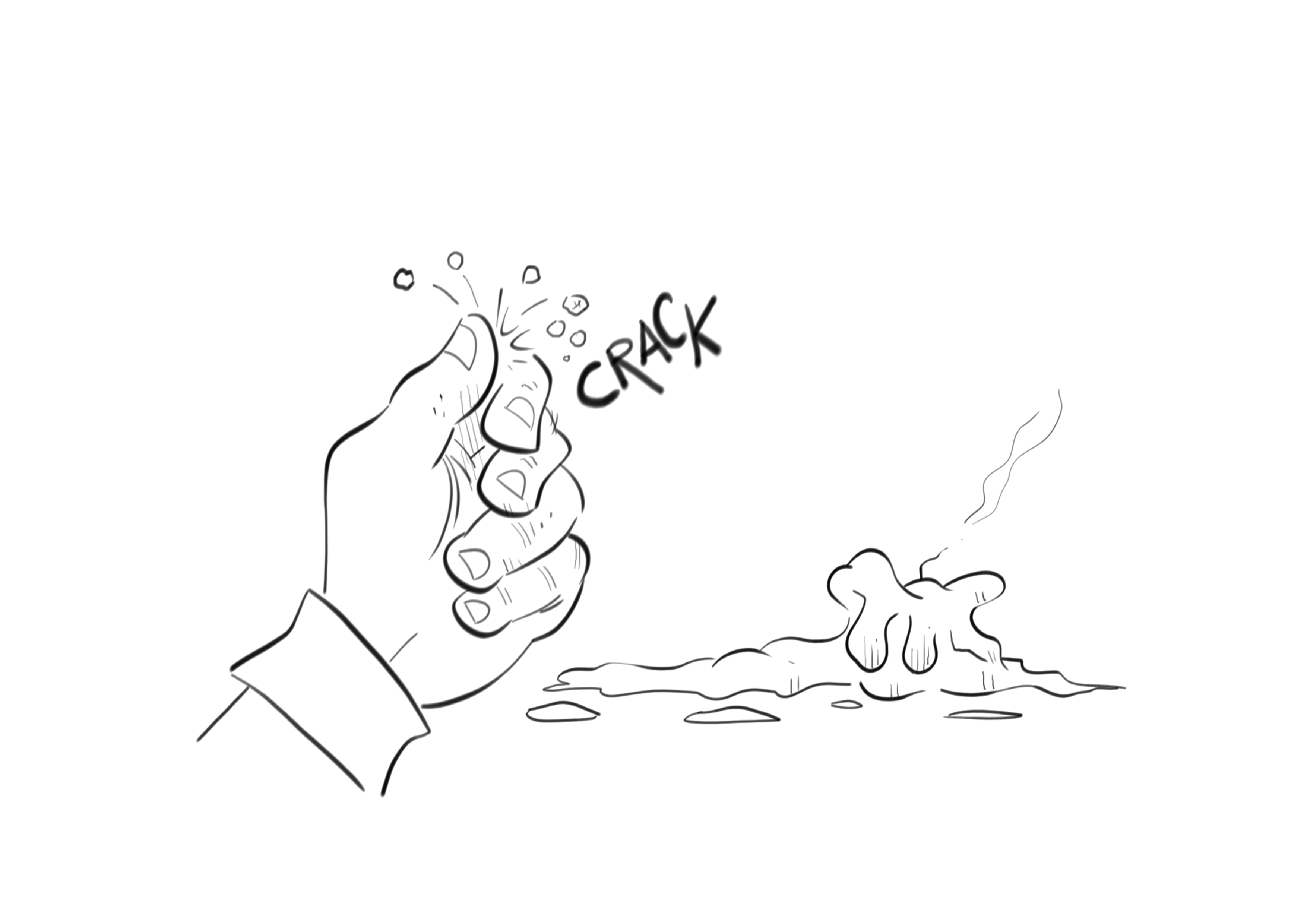 «Çeia rotta»

[IT] La cera sciolta in genovese viene definita 'rotta', per questo motivo la cera arsa viene resa nel disegno come se venisse rotta da una mano.

[ZE] Segondo unn'interpetaçion a-a lettia da collocaçion, a çeia deslenguâ a l'é rappresentâ comme s'a vegnisse «rotta» fixicamente da unna man.

[EN] The Genoese collocation "çeia rotta" means 'melted wax', although 'rotta' usually translates to 'broken'. This drawing incorporates both of these meanings, seeing as the melted wax of a candle is represented as being broken by a human hand.

[DE] Die genuesische Kollokation "çeia rotta" bedeutet 'geschmolzenes Wachs', obwohl 'rotta' normalerweise als 'zerbrochen' übersetzt wird. In dieser Zeichnung findet man diese zwei Bedeutungen beide, da das geschmolzene Wachs so dargestellt wird, als würde es von einer Hand zerbrochen werden.