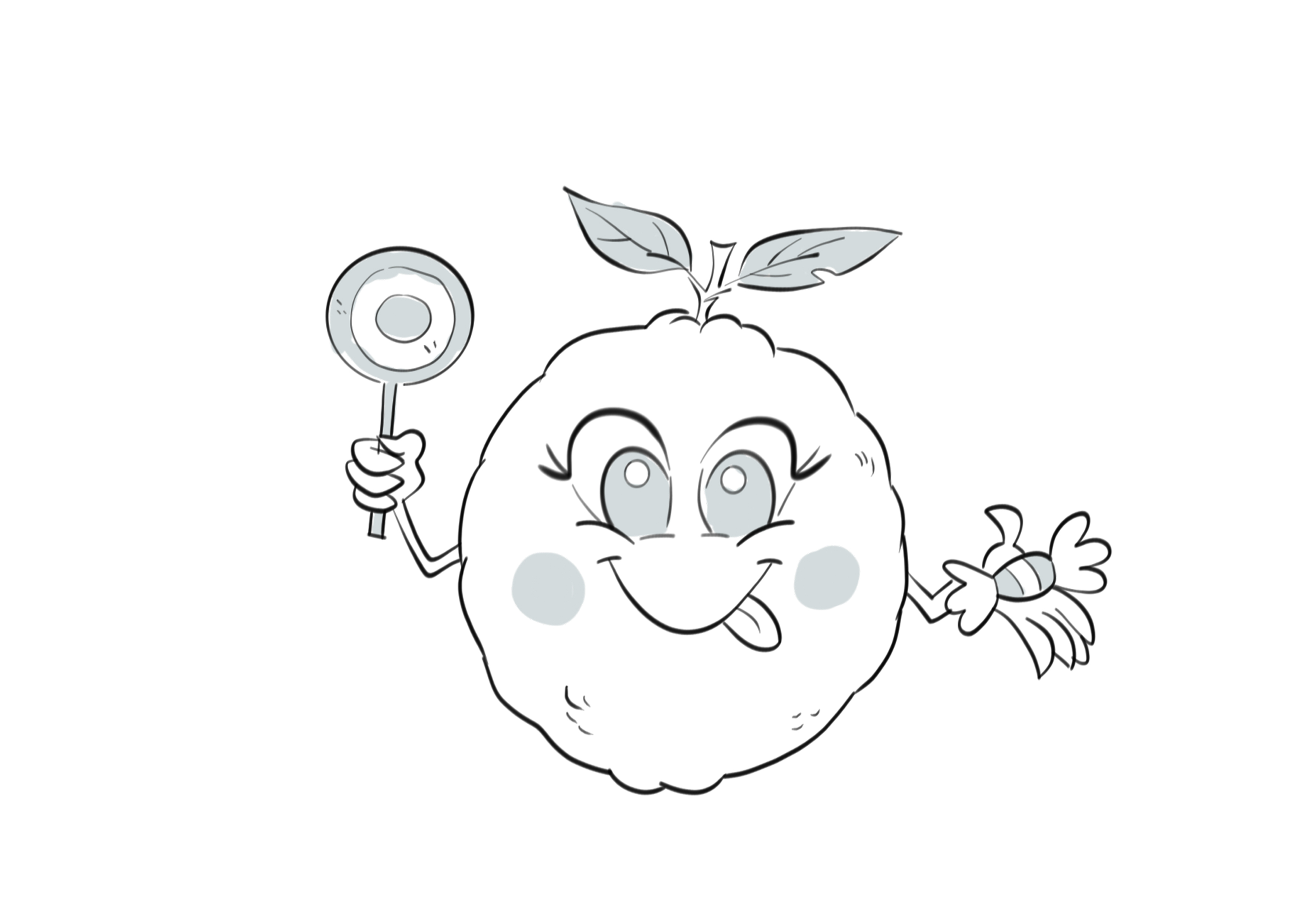 «Çetron doçe»

[ZE] A combinaçion a l'é missa in figua con unn'interpretaçion figuâ do seu carattere «doçe»: o çetron o l'é retræto co-i euggi grendi e di dôsci inte moen.

[IT] L'arancia di gusto 'dolce' viene raffigurata tale giocando sul doppio senso della sua dolcezza: con gli occhioni grandi e dei dolcetti in mano.

[EN] The meaning of this word combination (meaning 'sweet orange') is depicted by a figurative interpretation of the adjective "doçe" ('sweet'): the 'sweetness' of the fruit is represented by the personified orange's big eyes and the sweets that it is holding in its hands.

[DE] Die Bedeutung dieser Kollokation ('süße Orange') wird durch eine figurative Interpretation des Adjektivs "doçe" ('süß') übertragen: die 'Süße' der Frucht zeigt sich an den großen Augen der personifizierten Orange, die Süßigkeiten in ihren Händen hält.