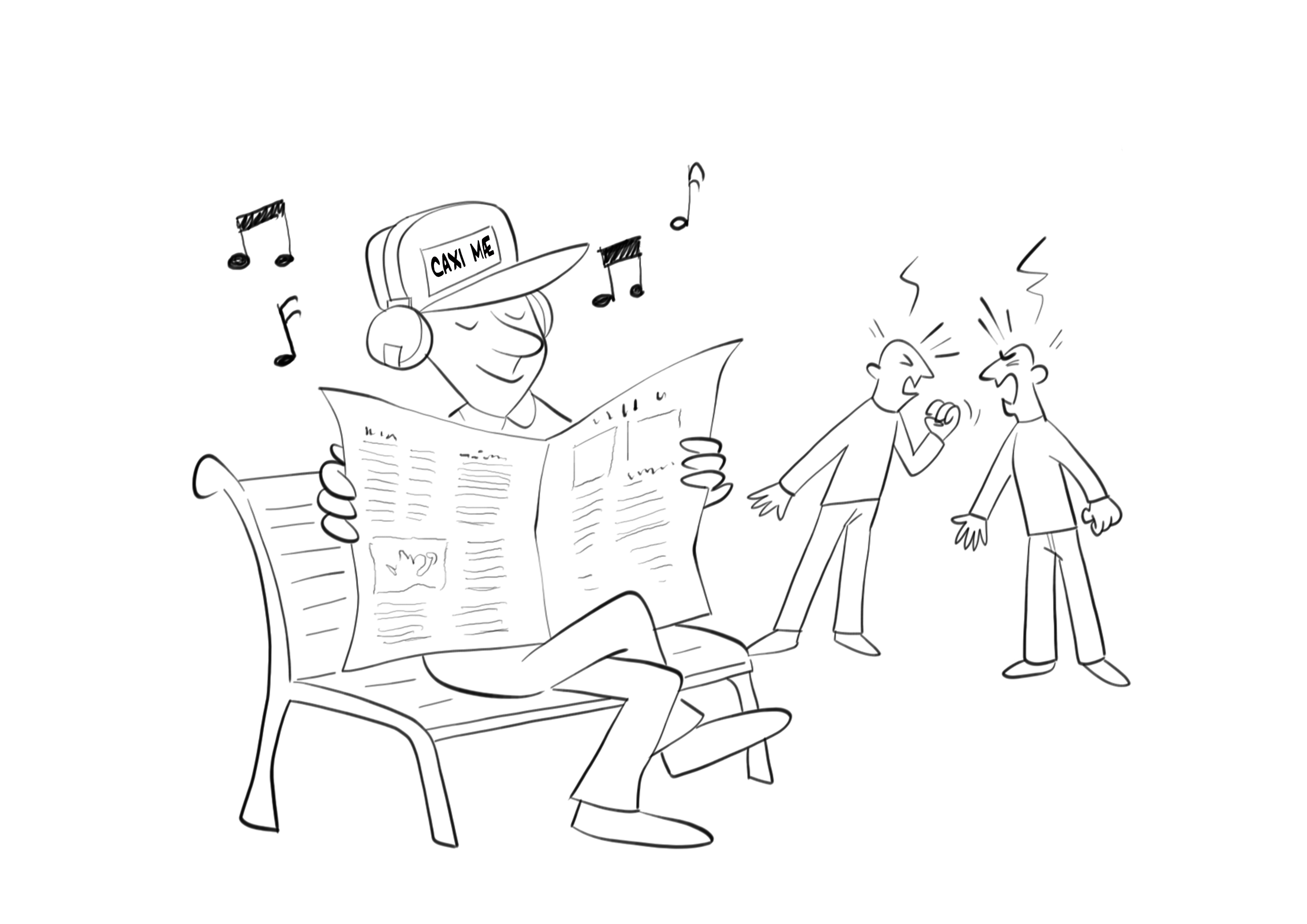 «Stâ inti caxi seu»

[ZE] A figua a mostra unna persoña ch'a çerca de no dâ à mente a quello che gh'intravëgne d'in gio con stâ inti «caxi» seu, comme se leze ascì in sciô berrettin ch'o l'à indòsso.

[IT] Nel disegno si vede che una persona cerca di ignorare ciò che succede lì vicino stando "inti caxi seu": per questo sul cappellino vi è scritto caxi (che indica (meaning 'farsi i fatti propri').

[EN] The picture shows a person who is trying to ignore what is happening around him. The word "caxi" is written on his cap, which is one of the lexical components of this Genoese idiomatic expression (meaning 'to mind one's own business').

[DE] Die Illustration zeigt eine Person, die versucht zu ignorieren, was um sie herum geschieht. Auf ihrer Schildkappe steht das Wort "caxi", welches ein Bestandteil des genuesischen Phrasems ('sich um seine eigenen Angelegenheiten kümmern') ist.