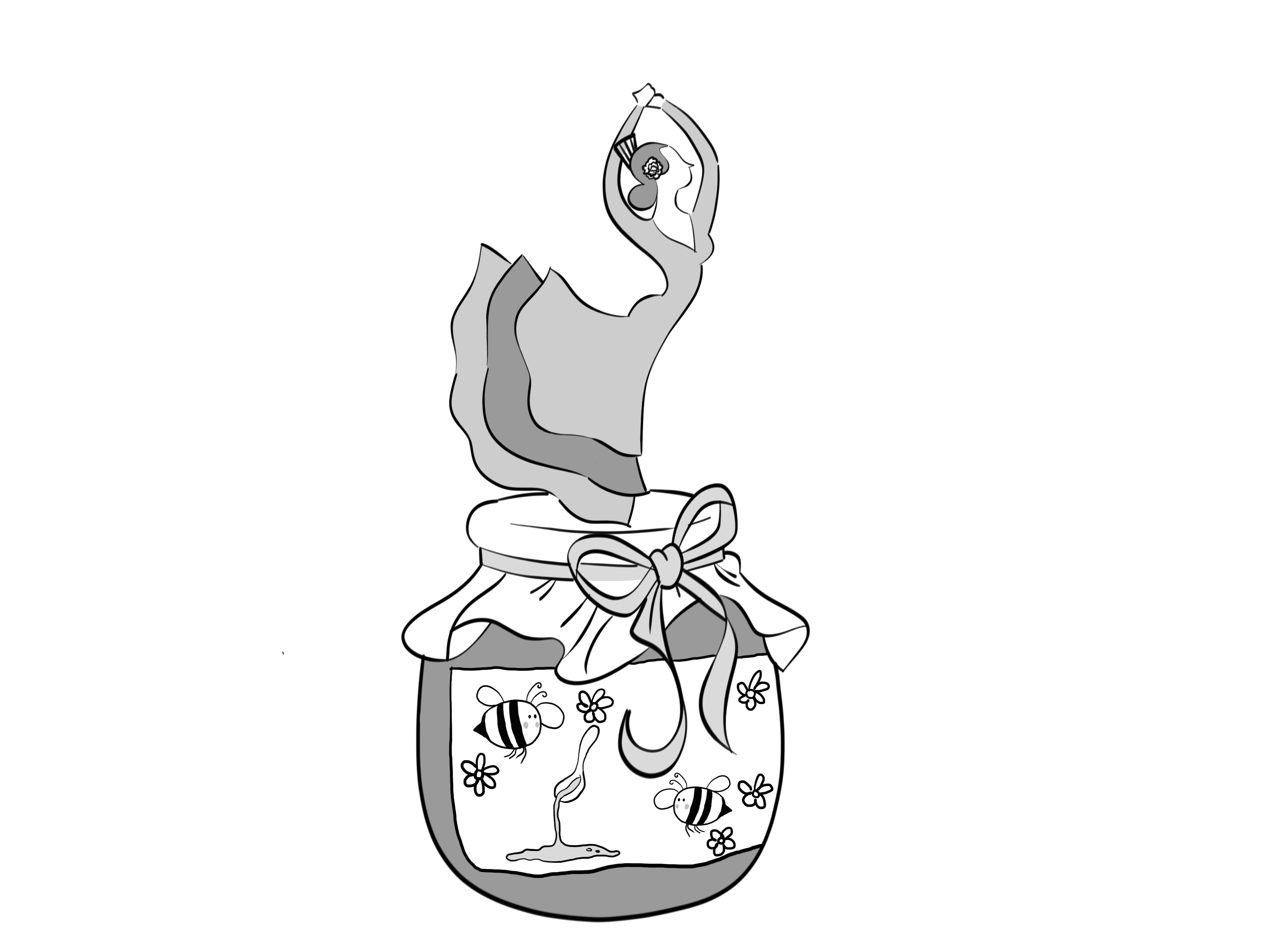 «Amê de Spagna».

[ZE] A figua da collocaçion, ch'a fa referensa à unna qualitæ d'amê, a rappresenta unn'arbanella de sto mæximo produto con un çimma unna ballæña de flamenco, un di scimboli da Spagna.

[IT] L'immagine della collocazione, che fa riferimento a un tipo di miele, è rappresentata da un barattolo di questo prodotto con sopra una ballerina di flamenco, uno dei simboli della Spagna.

[EN] This collocation, which refers to a specific type of honey (lit. "Spanish honey"), is represented by a jar of the honey with a flamenco dancer, one of the symbols of Spain, on top of it.

[DE] Die Darstellung dieser Kollokation, die auf eine bestimmte Sorte Honig (wörtl.: "spanischer Honig") referiert, zeigt ein Glas des Produkts mit einer kleinen Flamencotänzerin – einem der Symbole Spaniens – auf dem Deckel.