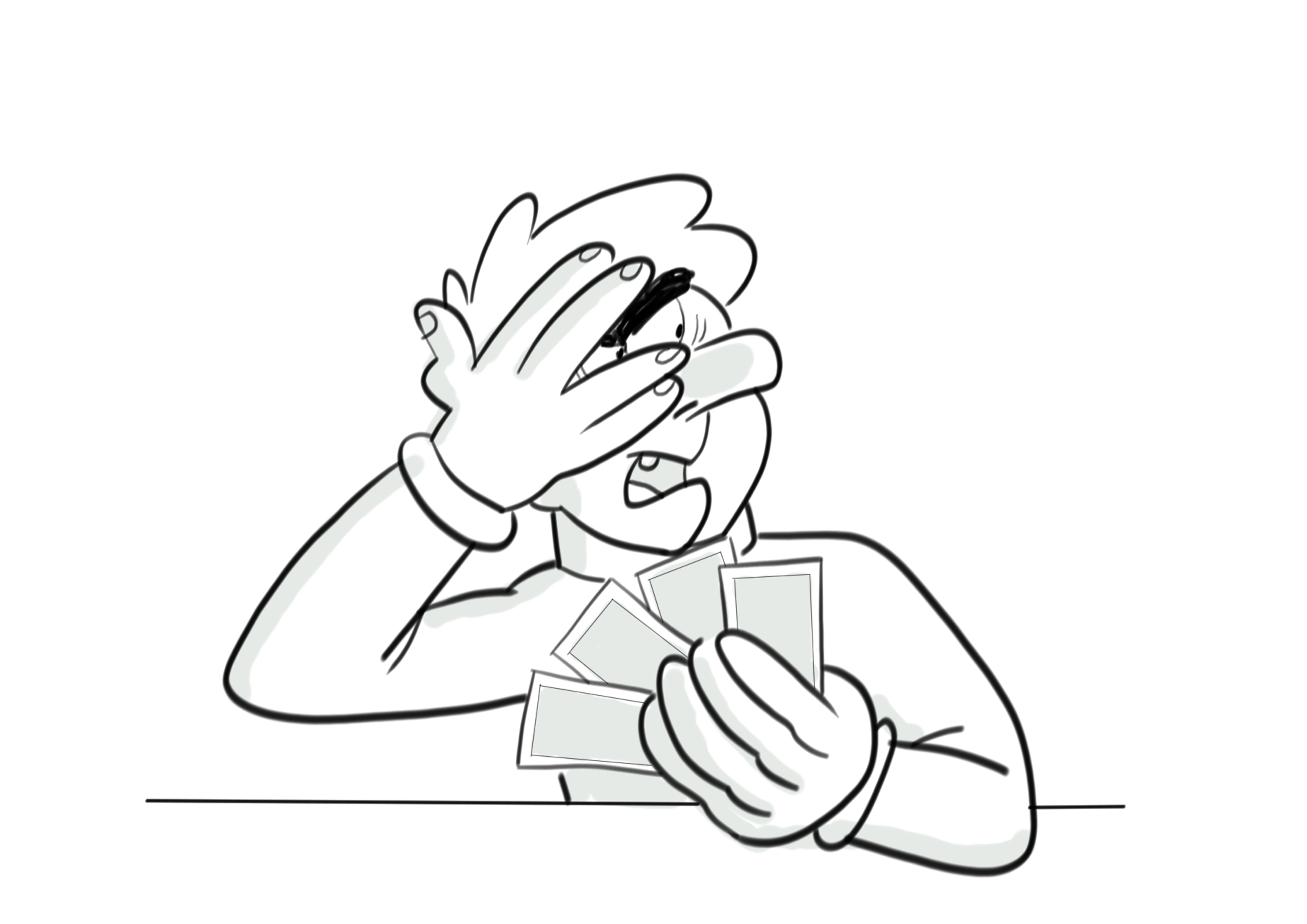 «Tegnîse e carte a-a cea»

[ZE] Into disegno se vedde un òmmo che, con fâ da malemmo, o se tegne «a-a lettia» de carte da zeugo giæ verso a-a cea e ch'o no se cua di fæti di atri.

[IT] Il disegno ritrae un malfattore che cerca di pensare ai fatti propri 'tenendo le carte rivolte verso il volto', rendendo così anche l'espressione letterale del fraseologismo genovese.

[EN] The drawing represents a dishonest-looking man who is trying to mind his own business by 'holding his cards close to his face', as this Genoese phraseme affirms.

[DE] Diese Zeichnung zeigt einen Frevler, der versucht sich um seine eigenen Angelegenheiten zu kümmern indem er 'seine Karten nahe an seinem Gesicht hält', wie was genuesische Phrasem besagt.