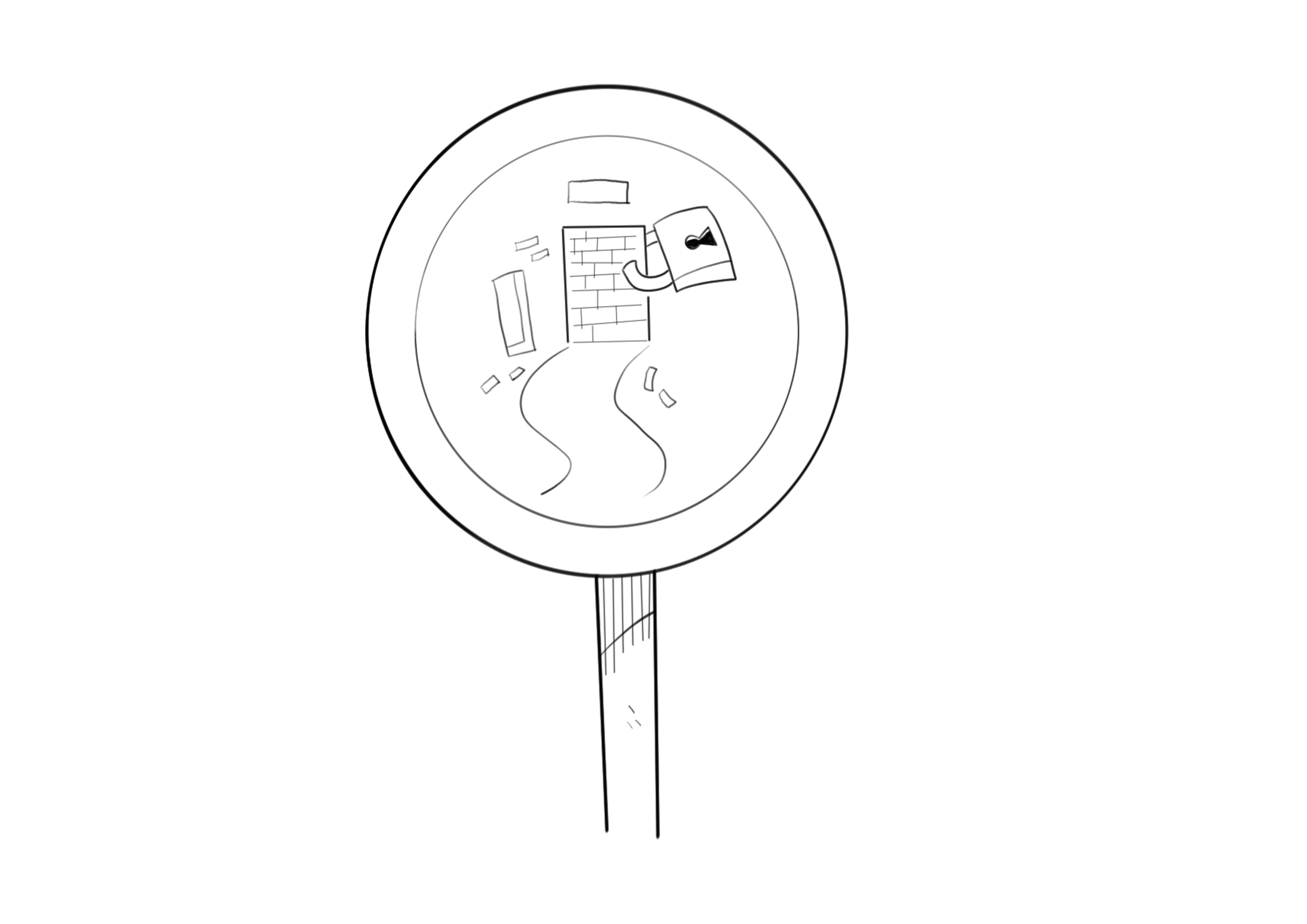 «Carroggio ciöso»

[ZE] A missa in figua de sta collocaçion a zeuga in sce l'etimologia da poula ciöso (da-o latin CLAUSU(M), saieiva à dî 'serrou'): pe questo o disegno o mostra un carroggio ch'o no l'à de sciortia serrou con un lucchetto.

[IT] La rappresentazione di questa collocazione fa perno sull'etimologia dell'aggettivo ciöso (dal latino CLAUSU(M), 'chiuso'): per questo il disegno mostra un vicolo senza uscita serrato da un lucchetto.

[EN] The representation of this collocation ("dead end") refers to the etymology of the word ciöso (from Latin CLAUSU(M), 'closed'); thus, the drawing shows a narrow, dead end street locked with a padlock.

[DE] Die Repräsentation dieser Kollokation ("Sackgasse") bezieht sich auf die Etymologie des Wortes ciöso (vom lateinischen CLAUSU(M)'geschlossen'); daher wird in der Zeichnung eine enge, mit einem Vorhängeschloss versperrte Sackgasse dargestellt.