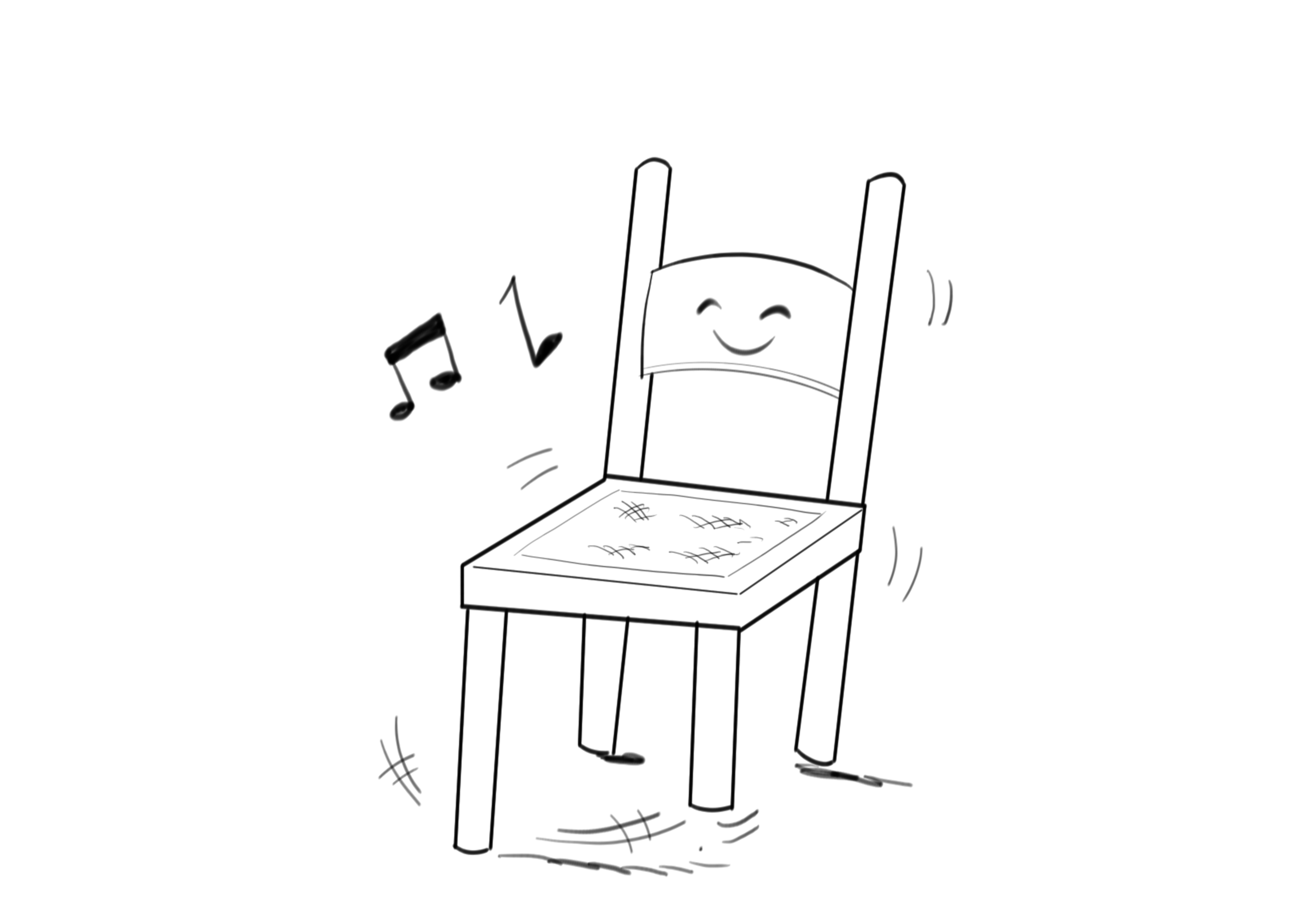 «Carrega ch'a balla»

[ZE] A missa in figua de sta combinaçion a zeuga in sce doe de acceçioin do verbo «ballâ»: unna carrega con una gamba ciù curta che l'atra (e che donca a lòccia) a l'é rappresentâ comme s'a fïse apreuvo à ballâ a-o son da muxica.

[IT] Una sedia con un piede più corto in genovese è una sedia che 'balla', per cui nel disegno si gioca su questo collocato illustrando la sedia con un piede più corto che si muove a suon di musica.

[EN] The representation of this combination ('wobbling chair') connects to two of the meanings of the verb "ballâ" (the main one being 'to dance', the second 'to wobble'): a chair with one leg that is shorter than the others (which thus wobbles) is depicted as though it were dancing to the sound of music.

[DE] Die Darstellung dieser Kombination ('wackelnder Stuhl') bezieht sich auf zwei der Bedeutungen des Verbs "ballâ" (Hauptbedeutung 'tanzen', zweite Bedeutung 'wackeln'): Man sieht einen Stuhl mit einem verkürzten Bein (der daher wackelt), der aussieht als würde er zu der Musik tanzen.