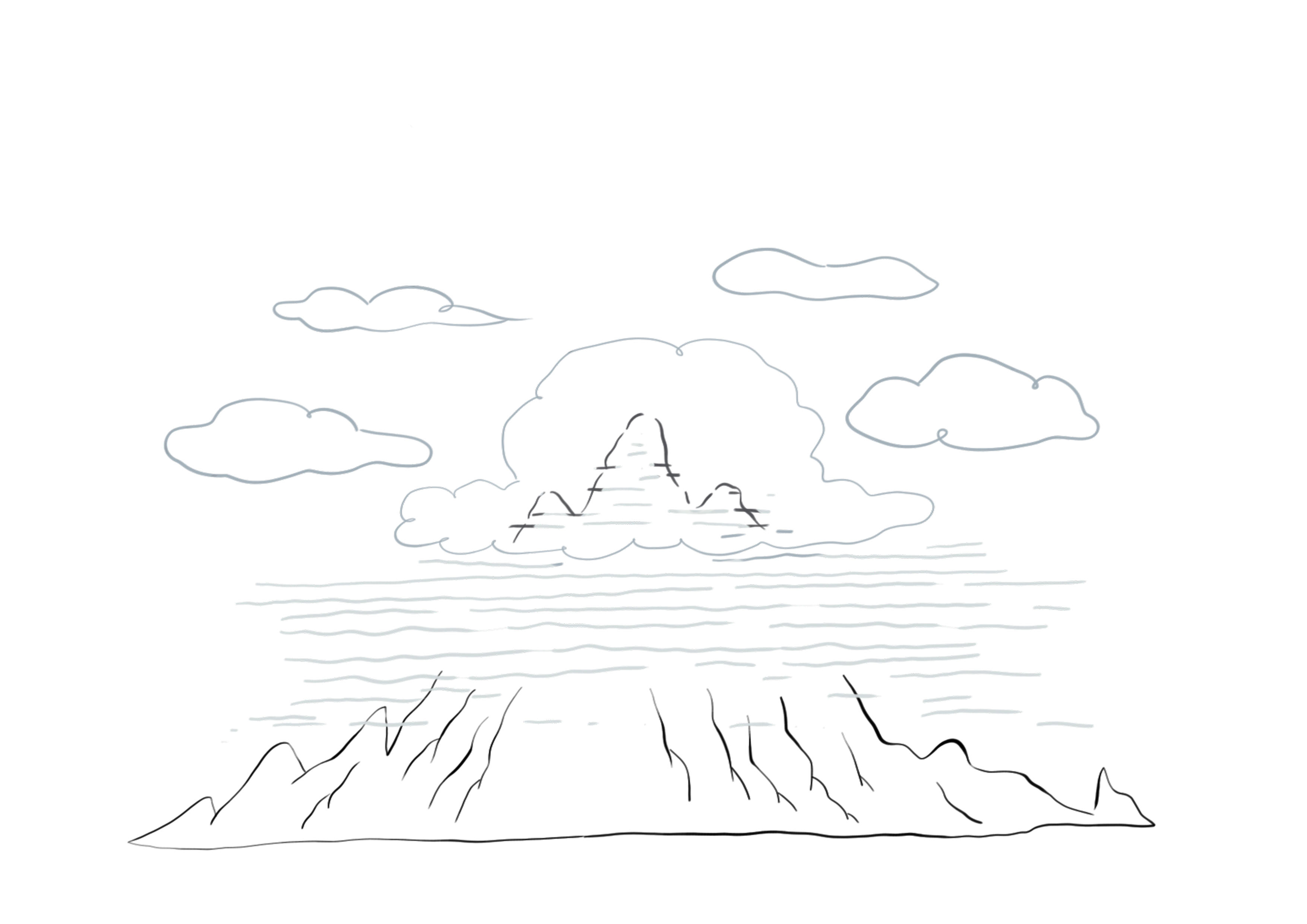 «Avei o cappello»

[ZE] Inte st'esprescion idiomatica, a poula «cappello» a l'indica a negia ch'a creuve un monte ò unna colliña, che inta figua a l'é rappresentâ con sta forma.

[IT] Secondo quest'espressione idiomatica, un monte annebbiato in genovese ha letteralmente 'un cappello'; per questo la nebbia che copre il monte è resa nel disegno con questa forma.

EN] According to this idiomatic expression, a mountain or hill covered by fog is literally wearing a "cappello" ('hat'), which is why the fog covering the mountain is shaped precisely this way in the drawing.

[DE] Laut dieser idiomatischen Redewendung trägt ein in Nebel gehüllter Berg oder Hügel wortwörtlich einen "cappello" ('Hut'), weshalb der Nebel in dieser Zeichnung genau diese Form hat.