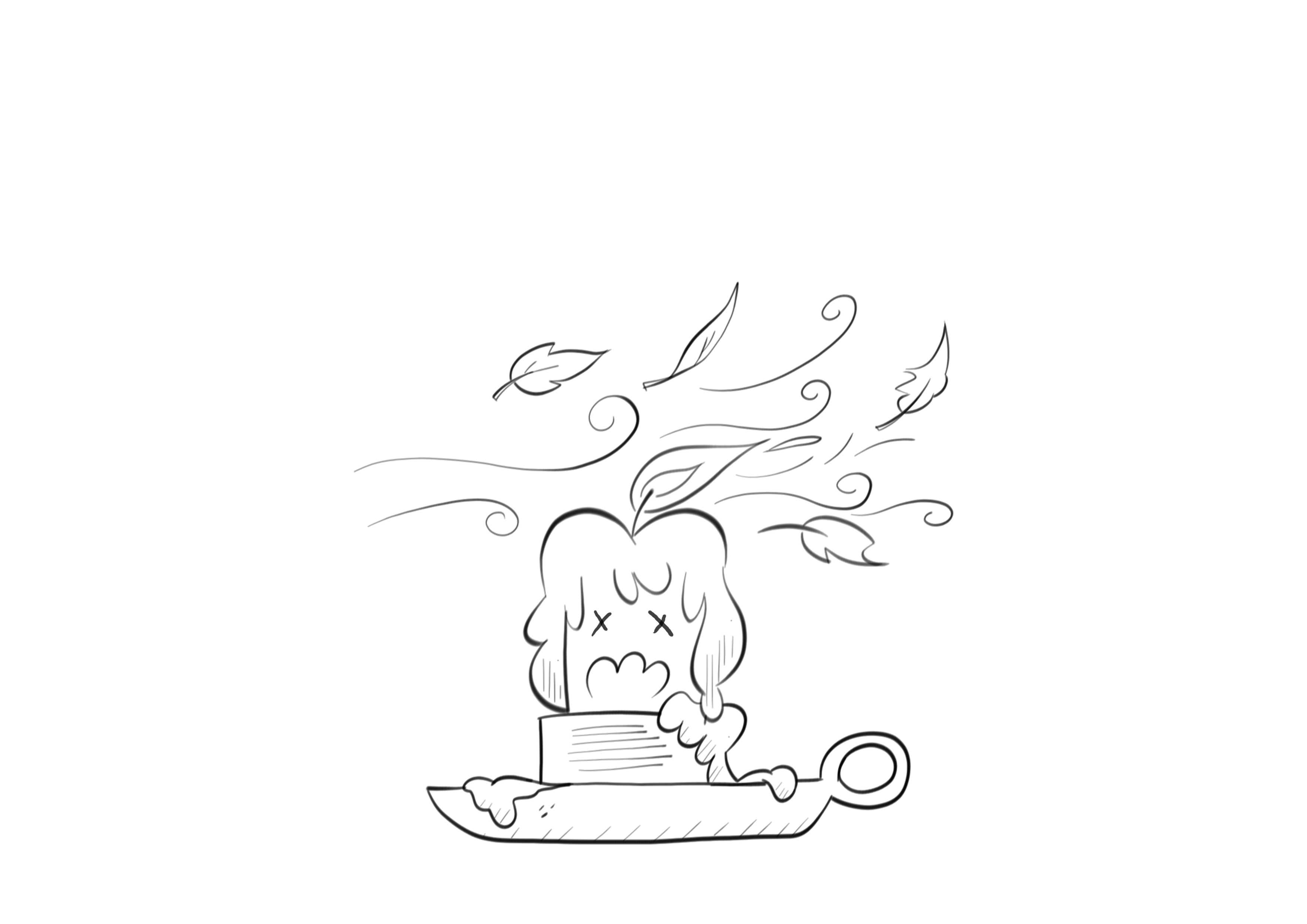 «A candeia a s'asmòrta»

[ZE] A rappresentaçion de sta collocaçion a zeuga in sce unna concettualizzaçion esteisa do verbo «asmortâse», dovua à l'assonansa co-o partiçipio e l'aggettivo «mòrto»: inta figua se vedde unna candeia ch'a s'asmòrta pe-o vento e che a-o mæximo tempo a meue.

[IT] Nel disegno si vede che la candela si spegne a causa del vento e che nel contempo 'muore': quest'ultima immagine è stata utilizzare per visualizzare la concettualizzazione della collocazione genovese.

[EN] The representation of this collocation plays on an extended conceptualization of the verb "asmortâse" (here 'to die out', 'to burn itself out'), due to the assonance with the past participle and adjective "mòrto" ('dead'): this is why the drawing depicts a candle blown out by the wind and "dying" at the same time.

[DE] Die Darstellung dieser Kollokation spielt aufgrund der Assonanz mit dem Partizip bzw. Adjektiv "mòrto" ('tot') auf eine erweiterte Konzeptualisierung des Verbs "asmortâse" (hier 'aussterben', 'ausbrennen') an: deshalb ist in der Illustration eine Kerze zu sehen, die vom Wind ausgeblasen wird und dabei "stirbt".