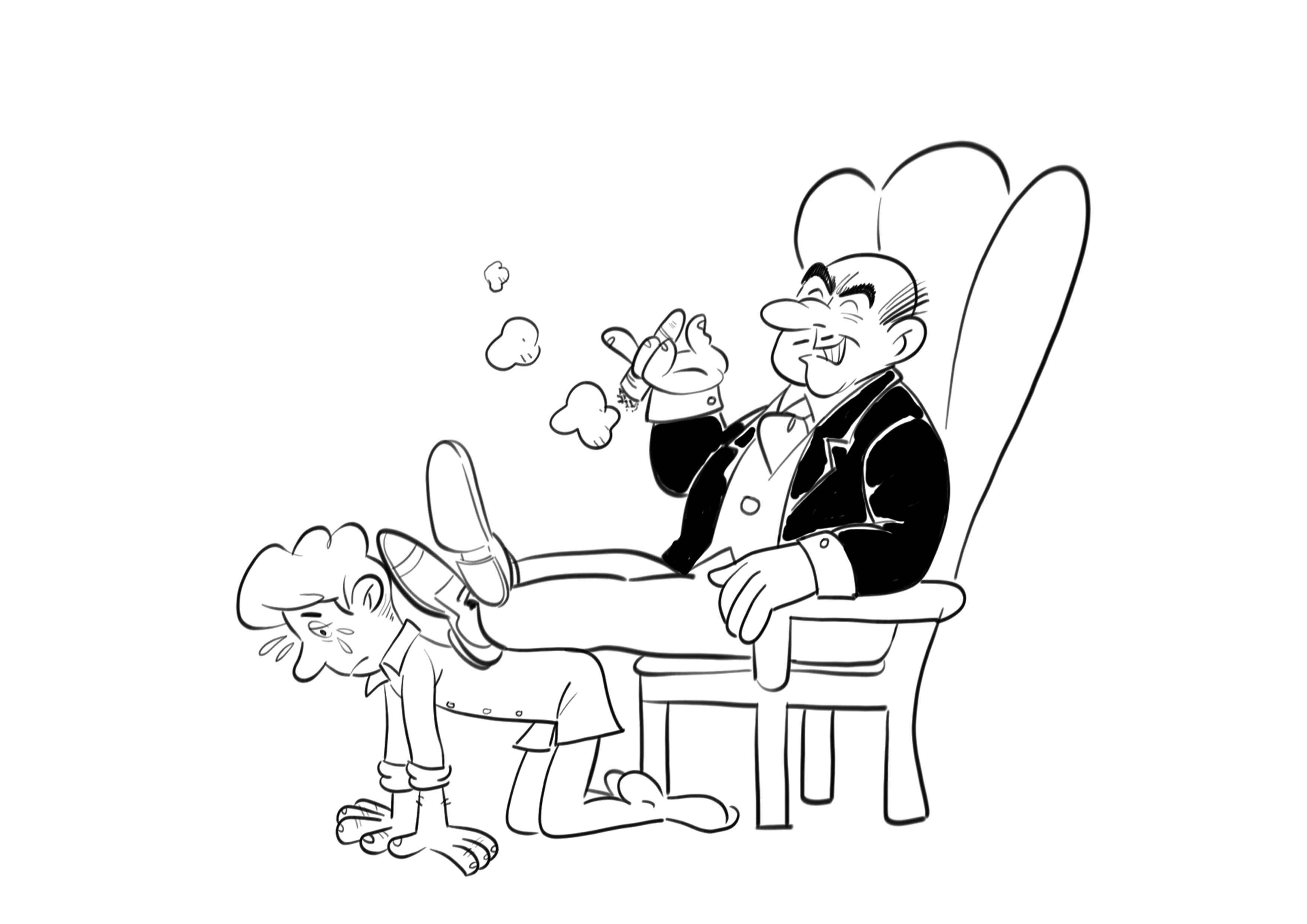 «Redue qcn. in camixa»

[ZE] A figua a rappresenta st'esprescion idiomatica segondo unn'interpretaçion «a-a lettia», co-a missa in figua de unna persoña lasciâ in maneghe de camixa, sensa atri vestî indòsso.

[IT] L'espressione idiomatica genovese mostra che si può ridurre qualcuno sul lastrico lasciandolo (crudelmente) solamente 'in camicia'.

[EN] The picture represents this idiomatic expression, meaning 'to bleed someone dry', according to a literal interpretation of its components ('to leave someone with merely their shirt on'). The drawing features a person who has lost everything but his shirt, which is the only piece of clothing he is still wearing.

[DE] Diese idiomatische Redewendung, die 'jmd. Ausnehmen' bedeutet, wird in diesem Bild in ihrer wörtlichen Bedeutung dargestellt ('jmd. nur sein Hemd lassen'). Die Illustration zeigt eine Person, die nur noch das Hemd auf ihrem Rücken hat.