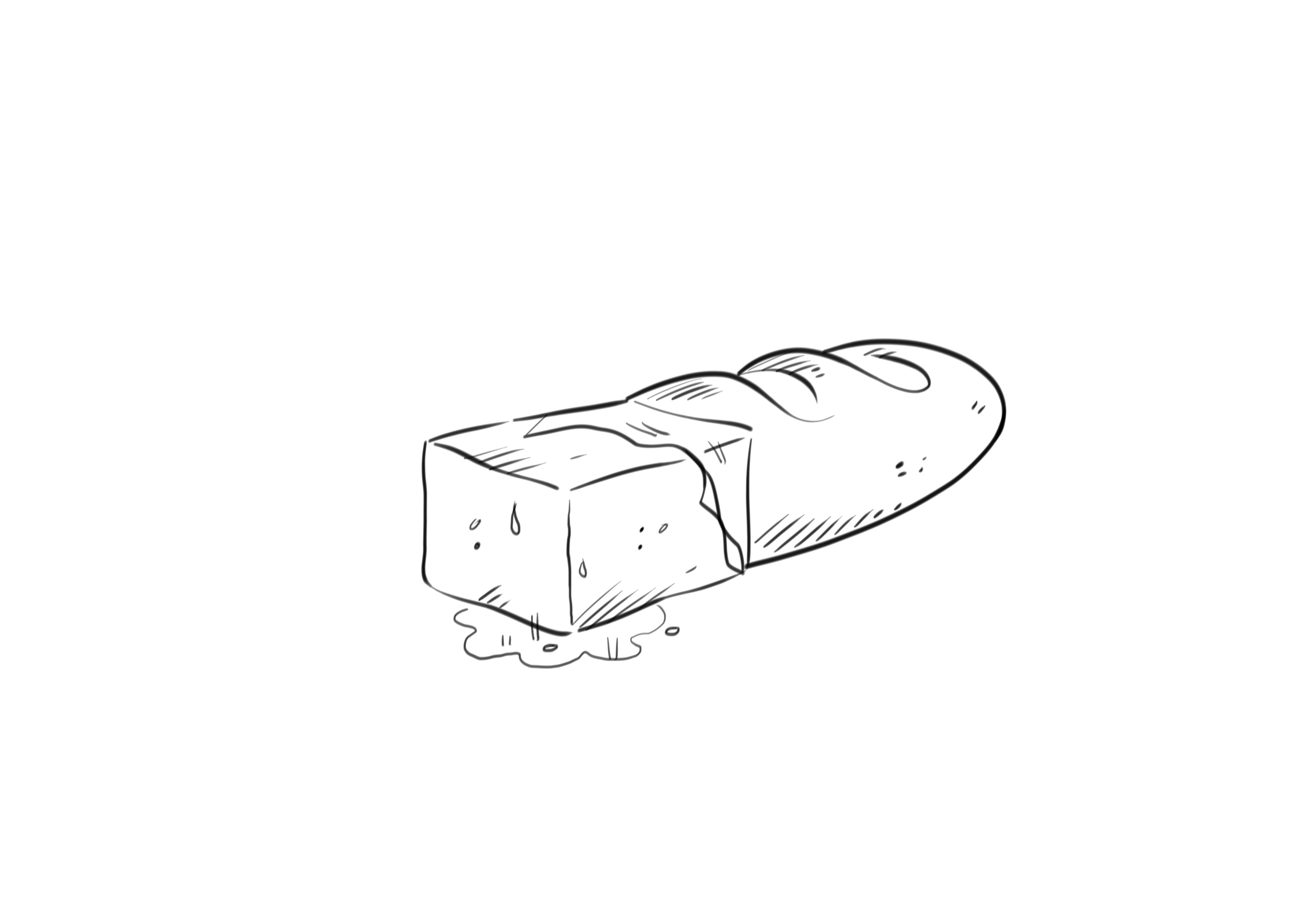 «Pan de butiro».

[ZE] Unna forma de butiro a l'é rappresentâ inte sta figua pe meitæ à mòddo de pan (inteiso comme o produto d'ægua e fæña), con referensa a-a primma acceçion de st'urtima poula.

[IT] Un panetto di burro è qui rappresentato – giocando su un'interpretazione che si presta anche nel caso dell'italiano – per metà a forma di pagnotta, rimandando al significato principale del sostantivo "pan" ('pane').

[EN] In this drawing, a pack of butter is represented as being half bread-shaped, due to the double meaning of the Genoese word "pan" for both 'pack (of butter)' and 'bread'.

[DE] Ein Päckchen Butter wird in dieser Darstellung zur Hälfte als Brotlaib dargestellt, was auf die Doppelbedeutung des genuesischen Wortes "pan" anspielt, das in 'Päckchen Butter' ("pan de butiro") sowie 'Brot' ("pan") enthalten ist.