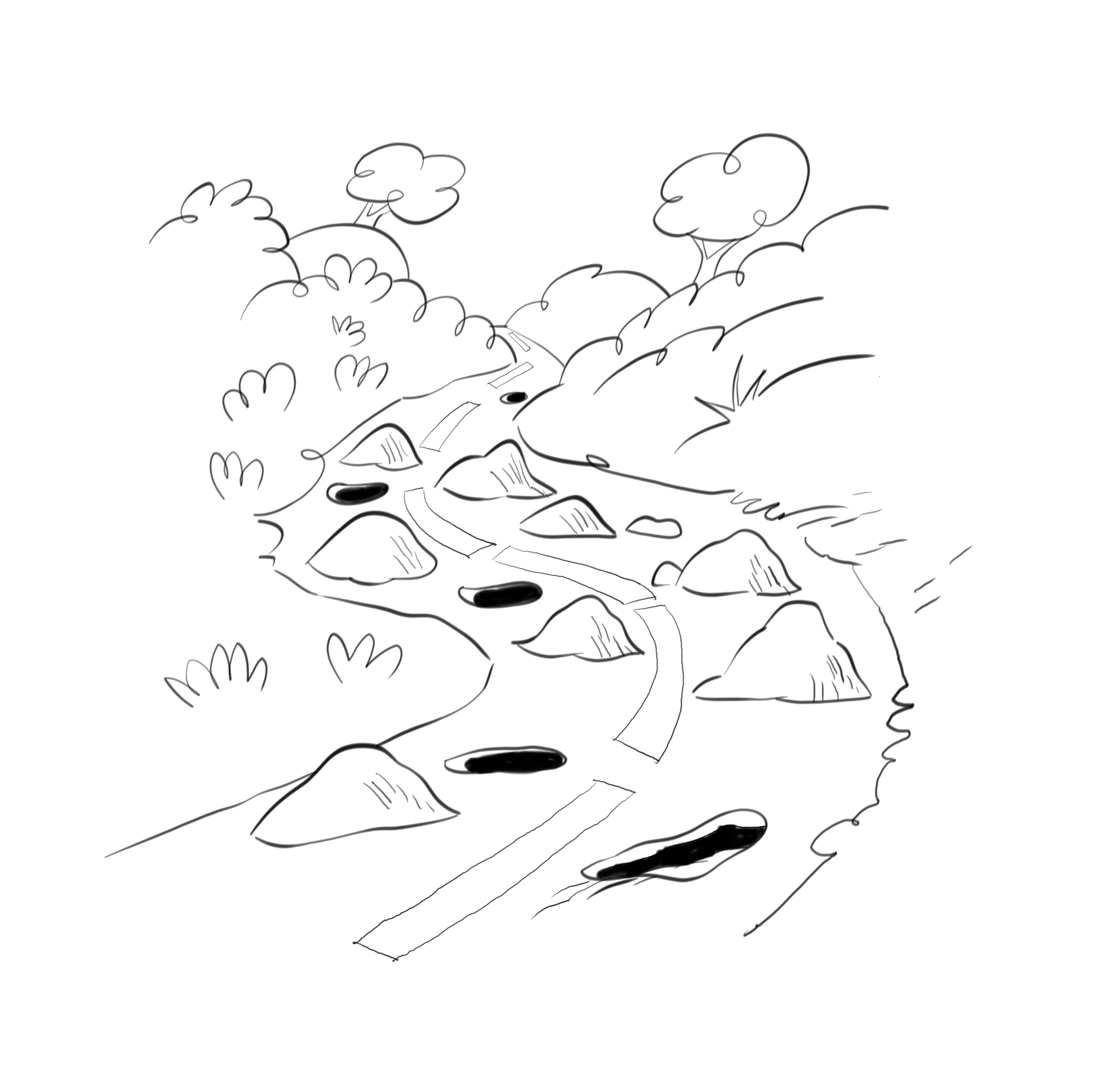 «Ëse (tutto) bricchi e fòsci.»

[ZE] O fraseologismo, ch'o descrive unna stradda ò un terren donde se ghe va mâ, o l'é misso in figua tegnindo conto di doî sostantivi che gh'é contegnuo: into disegno, defæti, se vedde unna stradda caratterizzâ da-a presensa de di bricchi e di fòsci.

[IT] Il significato di 'terreno o strada dissestata' è rappresentato facendo perno sui due sostantivi che caratterizzano il fraseologismo: nell'immagine appare infatti una strada caratterizzata dal susseguirsi di rilievi ("bricchi") e buche ("fòsci").

[EN] The representation of this phraseme's meaning, 'uneven road surface', hinges on the two nouns that it contains: the drawing shows a road leading through several little hills ("bricchi") and potholes ("fòsci").

[DE] Die Bedeutung 'unebener Boden' wird in diesem Idiom von den zwei Substantiven getragen, die es beinhaltet: In der Zeichnung sieht man eine Straße, die durch eine Hügelkette ("bricchi") führt und viele Löcher ("fòsci") hat.