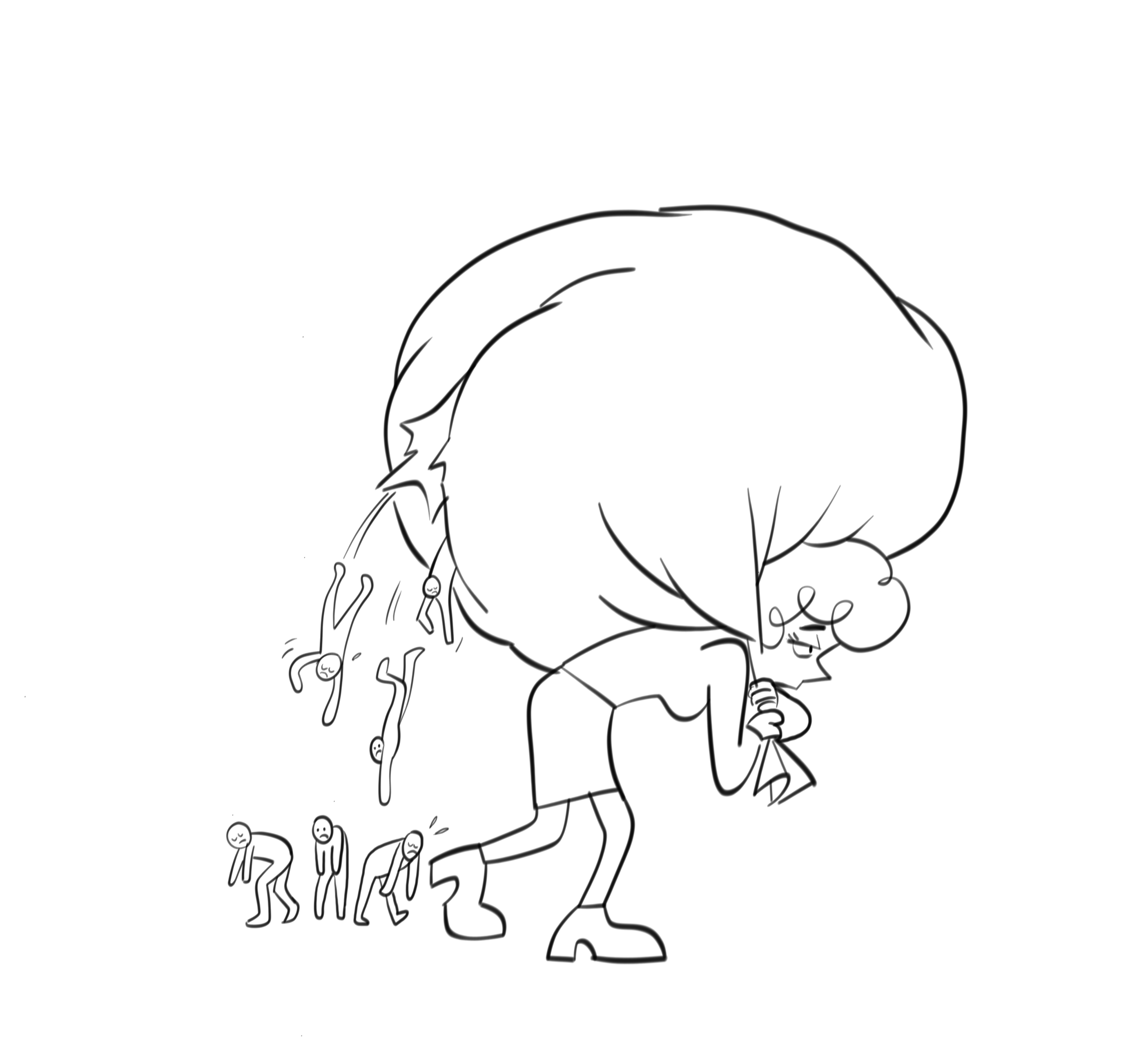 «Perde a breiga».

[ZE] O scignificato de st'esprescion idiomatica o l'é rappresentou inta figua de unna persoña ch'a camalla in sce spalle un sacco pin de röba e assæ pesante; questo, però, o gh'à un streppo da-o quæ, a-o pòsto da röba camallâ, sciòrte di ommettin che rappresentan a breiga «persa» pe l'inutilitæ do travaggio.

[IT] Il significato di quest'espressione idiomatica è qui rappresentato nella figura di una persona che trasporta su spalle un sacco colmo di oggetti e particolarmente pesante; questo presenta però uno strappo da cui, al posto degli oggetti trasportati, fuoriescono piccoli omini che rappresentano la «fatica» (breiga) persa a causa dell'inutilità del lavoro.

[EN] The meaning of this idiomatic expression is represented by the image of a person who is carrying a particularly heavy sack full of objects on their back. This sack, however, has a tear from which, instead of objects, little men who represent the "lost effort" (that is, the work's uselessness, "breiga") emerge, as mentioned in the phraseme.

[DE] Die Bedeutung dieses idiomatischen Ausdrucks wird von einer Person dargestellt, die einen besonders schweren Sack auf ihrem Rücken trägt. Dieser Sack hat allerdings einen Riss aus dem, anstatt von Objekten, kleine Männer hervortreten, welche die im Phrasem beschriebene "sinnlose Mühe" (die verlorene Arbeit, "breiga") darstellen.