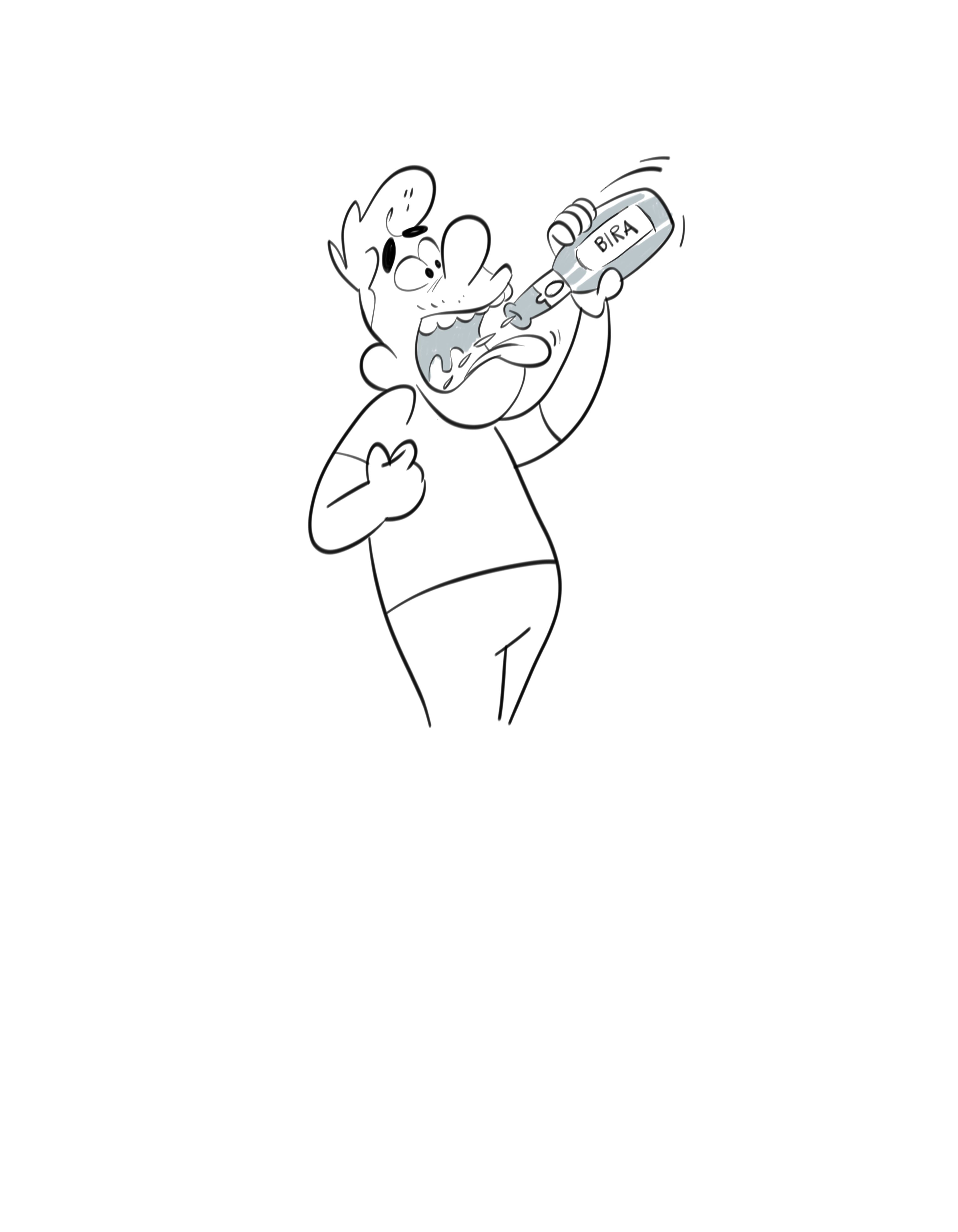 «Beive unna bira à goæ picciñe».

[ZE] A figua a rappresenta solo che o scignificato da collocaçion: a scarscitæ de quello che se beive a l'é indicâ da-e stisse che sciòrtan d'inta bottiggia.

[IT] L'immagine rappresenta semplicemente il significato della collocazione, ossia l'atto di bere una birra a piccoli sorsi. La scarsezza del liquido ingerito è indicata dalle poche gocce che escono dalla bottiglia.

[EN] The imagine simply represents the meaning of the collocation, that is, 'to take small sips of a beer'. The scarcity of the liquid ingested is indicated by the few drops that come out of the bottle.

[DE] Das Bild stellt auf einfache Art die Bedeutung der Kollokation dar, nämlich ' kleine Schlücke von einem Bier nehmen'. Der Mangel an getrunkener Flüssigkeit wird durch die wenigen Tropfen, die aus der Flasche kommen, impliziert.