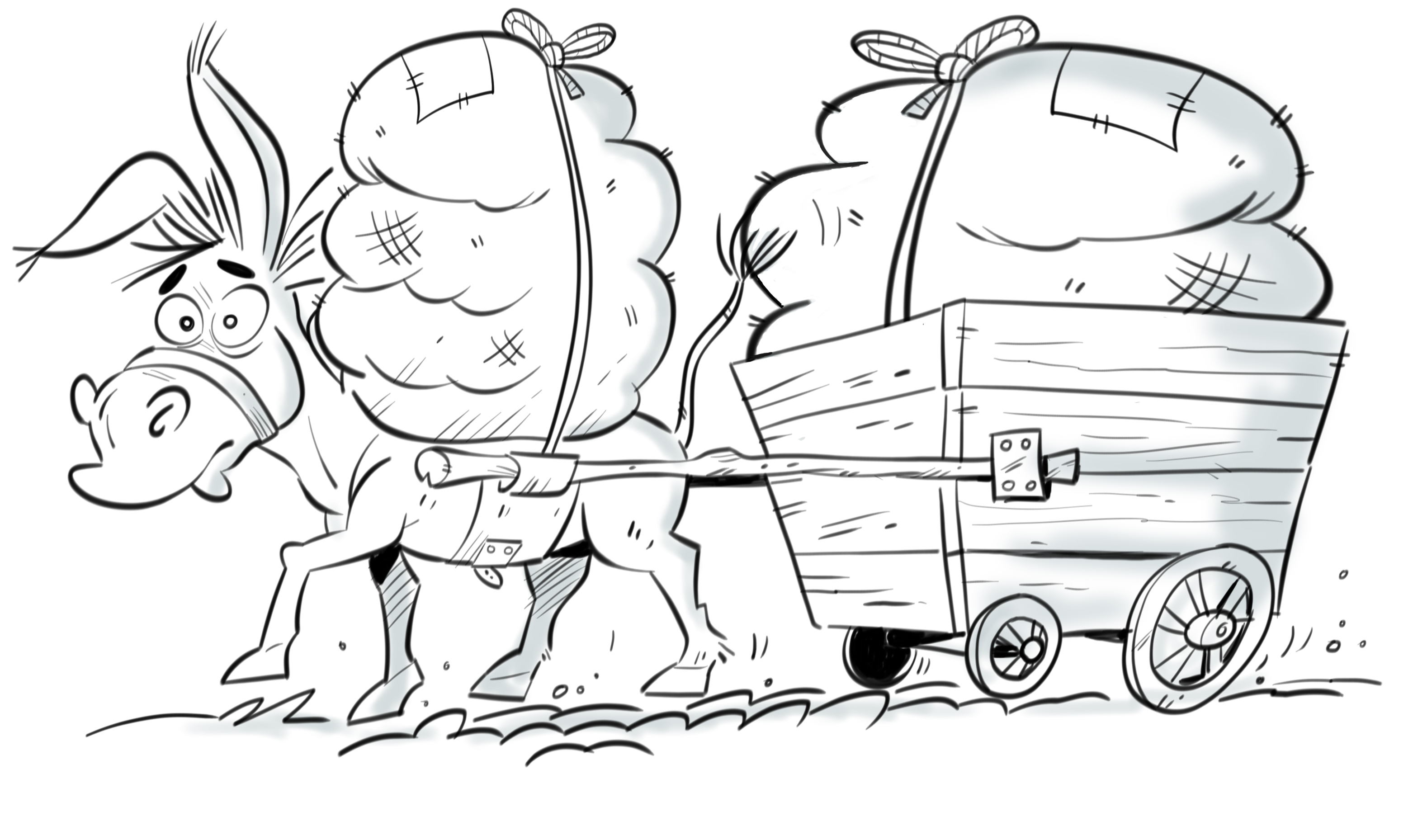 «Bestia da carrego».

[ZE] O scignificato de sta collocaçion o l'é rappresentou inta figua de un ase costreito à camallâ, con äia sorpreisa e confusa, un gròsso carrego tanto in sciâ scheña comme pe mezo da traçion de un carretto.

[IT] Il significato di 'animale da soma' di questa collocazione è semplicemente rappresentato dalla figura di un asino costretto a trasportare, con aria stupita, un ingente carico, sia sul proprio dorso che mediante la trazione di un carretto.

[EN] The meaning of 'draught animal' I of this collocation is simply depicted through an astonished-looking donkey that is not only carrying a big load on its back, but also pulling a heavily loaded cart tied to its body.

[DE] Die Bedeutung von 'Laststier' in dieser Kollokation wird einfach von einem überrascht blickenden Esel, der gezwungen ist, nicht nur auf seinem Rücken, sondern auch in einem Wagen, eine große Last zu tragen.