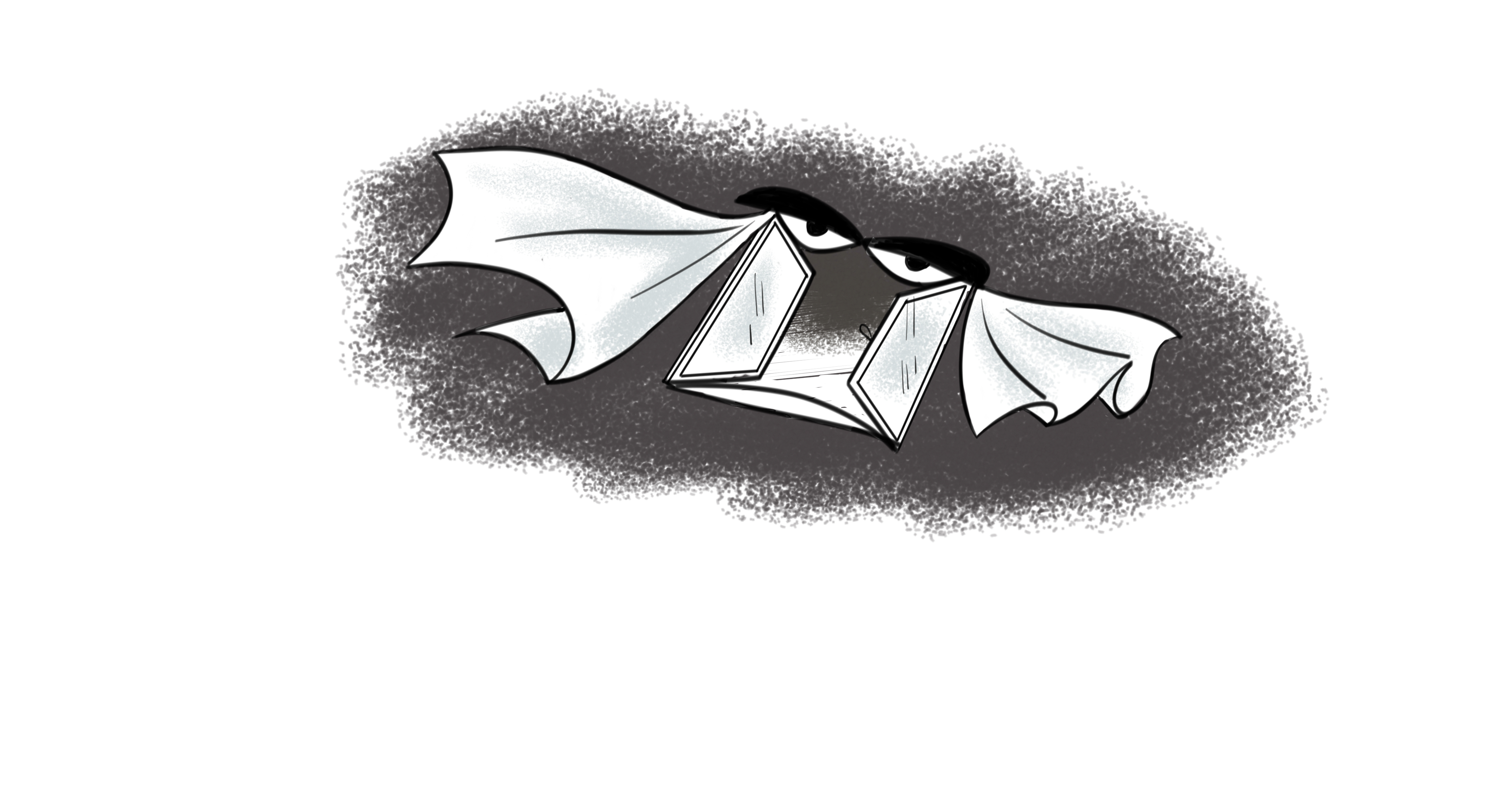 «Pai un barcon ch'o spòrze inte un veuo».

[ZE] O fraseologismo, ch'o fa referensa à unna persoña da l'esprescion ch'a no s'arriësce à deciffrâ, o l'é rappresentou in sciâ base do contegnuo da comparaçion: o soggetto do disegno o no l'é unna persoña, ma o mæximo barcoun, personificou, ch'o dà in sce un spaçio veuo e sensa contegnuo.

[IT] Il fraseologismo, riferito a persone dall'espressione del tutto vaga, è qui rappresentato ricollegandosi al contenuto della comparazione: qui il soggetto del disegno non è una persona, bensì la stessa finestra ("barcon" in genovese) che dà su uno spazio vuoto e privo di contenuto.

[EN] This phraseme, which refers to people with an absent and inscrutable expression, is represented by a comparison here: the drawing does not show a person, but rather a personified window ("barcon" in Genoese) looking out onto an empty space ("ch'o spòrze inte un veuo").

[DE] Dieses Phrasem, das sich auf Menschen mit einem nichtssagenden Gesichtsausdruck bezieht, wird hier mittels eines Vergleichs dargestellt: Gegenstand dieser Zeichnung ist nicht ein Mensch, sondern ein Fenster (genuesisch: "barcon"), das zu einem leeren, inhaltslosen Bereich führt.