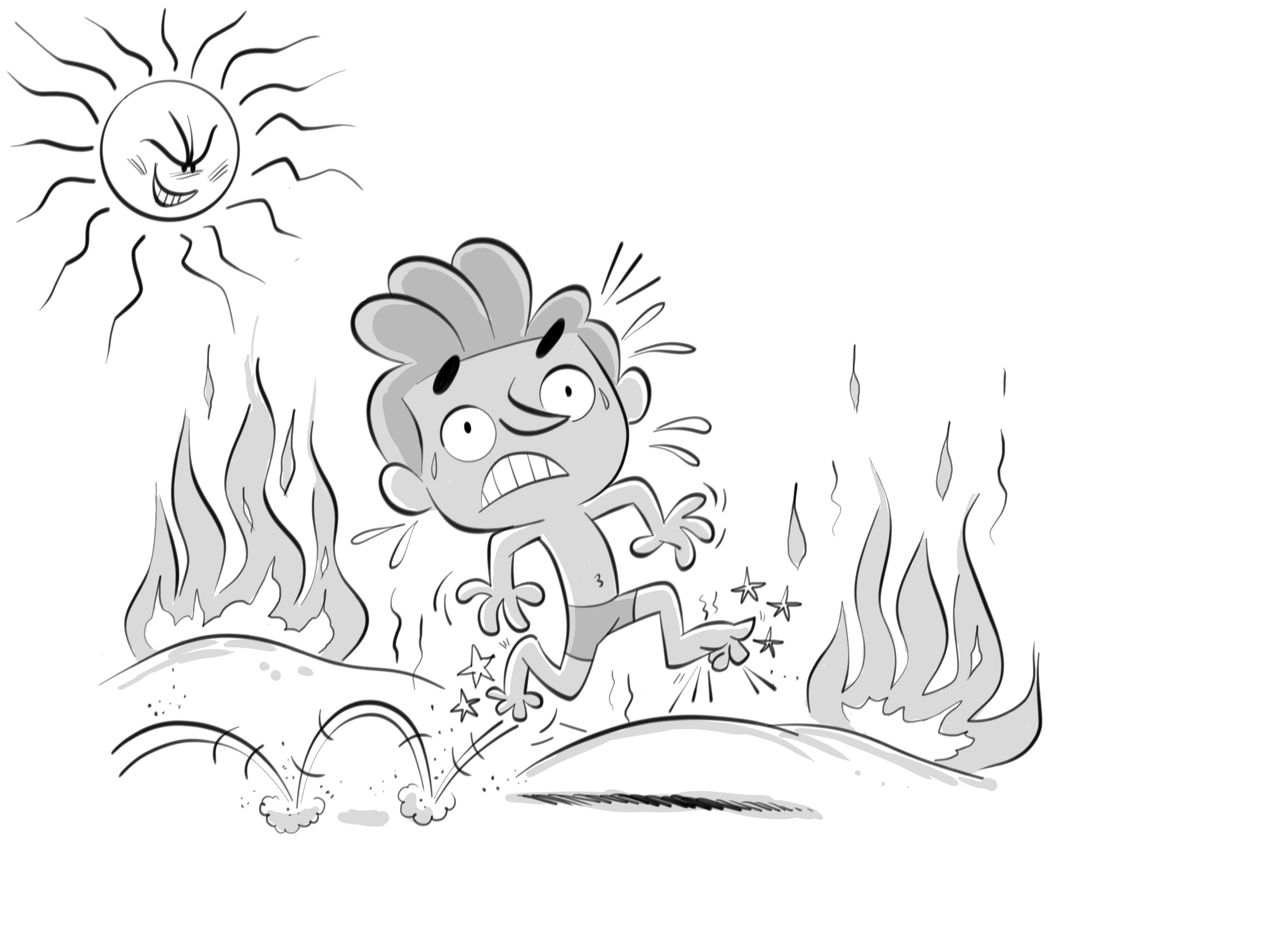 «Æña affogâ».

[ZE] O scignificato da collocaçion (donde l'aggettivo «affogou» o l'é connesso pe etimologia à «feugo») o l'é mostrou da unna persoña ch'a cammiña in sce unna desteisa d'æña de donde s'erze de sciamme (de de chì o ligammo con l'idea do feugo).

[IT] Il significato della collocazione (in cui l'aggettivo "affogou" è collegato etimologicamente a "feugo", ossia 'fuoco') è indicato da una persona che cammina su una distesa di sabbia da cui si innalzano alcune fiamme (da cui, appunto, il legame con l'idea di fuoco).

[EN] The meaning of this collocation (in which the adjective "affogou" is etymologically connected to "feugo" 'fire') is portrayed by a person who is quickly running across a stretch of sand. Flames are rising from the sand (connection to "feugo" and the concept of fire), which implies that it is extremely hot.

[DE] Die Konzeptualisierung dieser Kollokation mit der Bedeutung 'brennend heißer Sand' (in der das Adjektiv "affogou" etymologisch mit "feugo" 'Feuer' zusammenhängt) wird durch eine Person dargestellt, die schnell hüpfend eine Sandfläche entlang läuft, aus der Flammen emporschießen (Verbindung zur Ableitungsbasis "feugo"), womit bildlich verdeutlicht wird, dass der Sand extrem heiß sein muss.