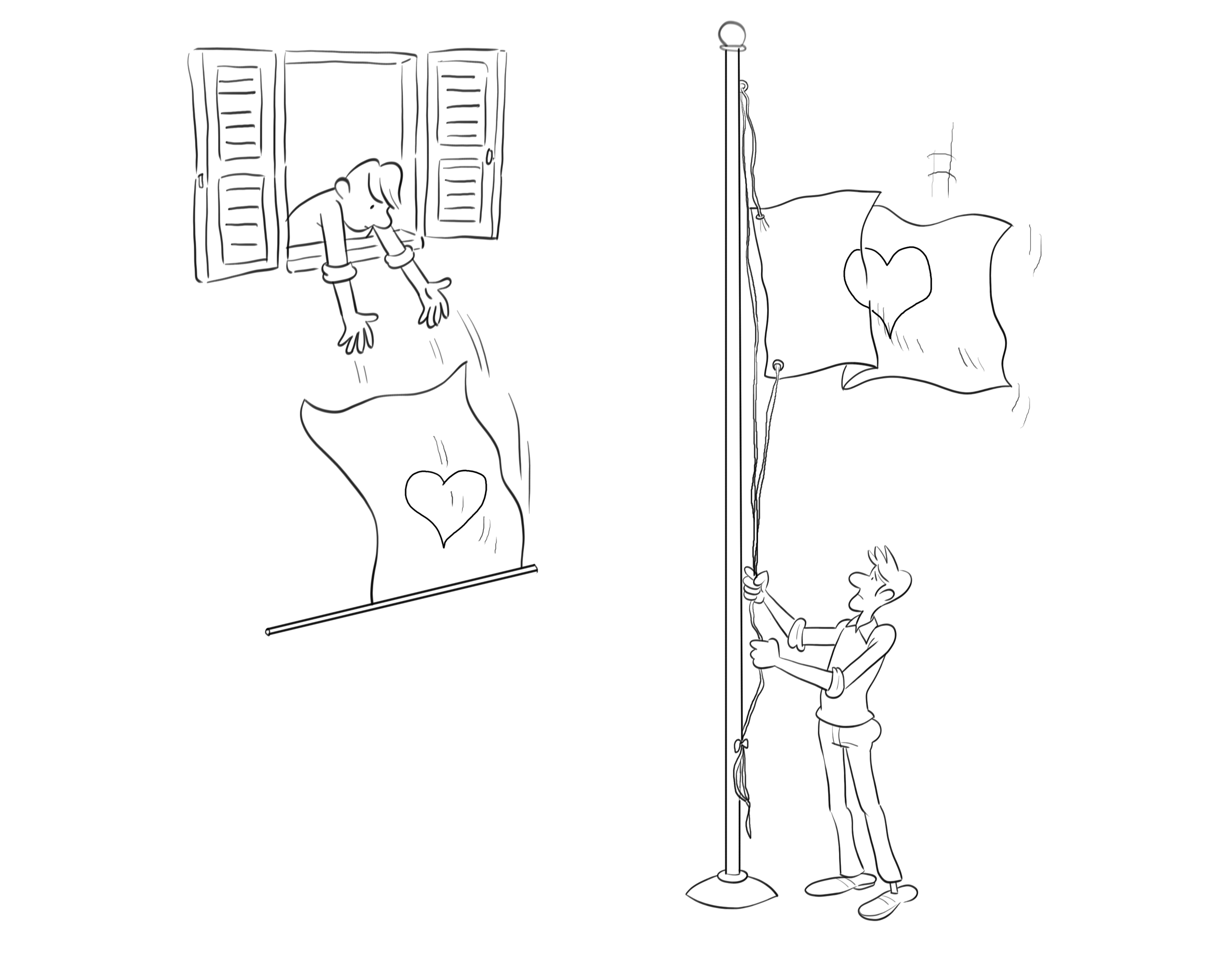 «Tiâ zu unna bandea».

[ZE] A figua a rappresenta e doe acceçioin ciù importanti do verbo scintagmatico "tiâ zu", applicæ a-o termine "bandea": no solo into senso de 'asbasciâ unna bandea', ma anche inte quello de 'portâla zu', 'cacciâla zu'.

[IT] L'immagine rappresenta le due principali accezioni del verbo sintagmatico "tiâ zu" applicate al termine "bandea": non solo 'abbassare una bandiera', come illustrato a destra, ma anche 'tirarla giù', 'buttarla giù', come mostrato a destra.

[EN] The drawing represents the two principal meanings of the Genoese verb "tiâ zu", applied to the word "bandea" ('flag'): it not only means 'to lower' or 'to pull down a flag', as shown on the right, but also 'to throw it down' from somewhere, as depicted on the left.

[DE] Diese Darstellung repräsentiert die beiden Hauptbedeutungen des genuesischen Verbs "tiâ zu" in Kombination mit dem Begriff "bandea" ('Flagge'): Diese Wendung bedeutet nicht nur 'eine Flagge herablassen', wie rechts im Bild gezeigt wird, sondern auch wie links im Bild 'hinunter werfen'.