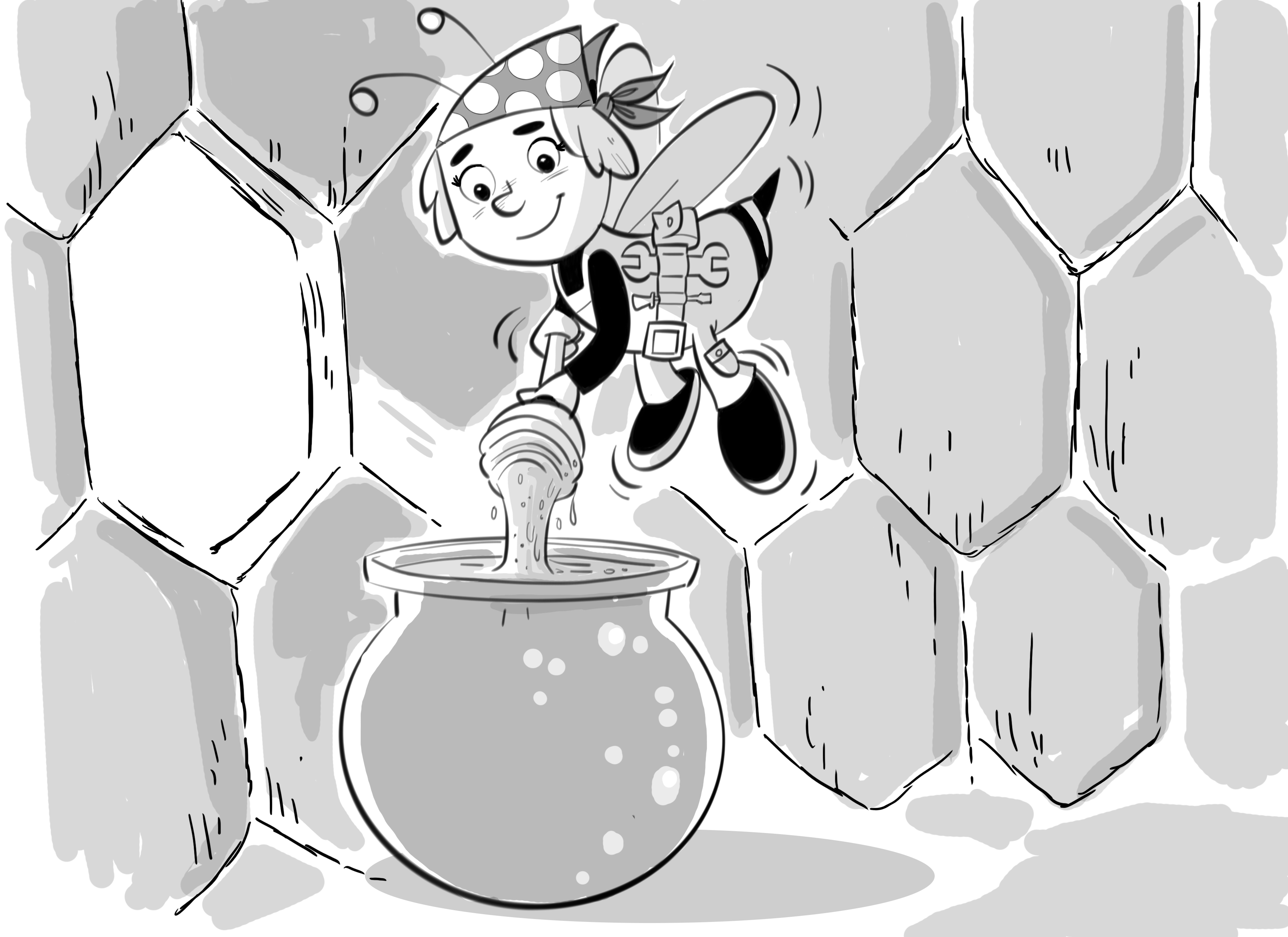 «Avia operäia».

[ZE] A collocaçion a rappresenta unn'avia, vestia da operäio (co-o vestî da travaggio e i attressi), ch'a produe l'amê inte un boggio.

[IT] La combinazione rappresenta un'ape, vestita da operaio (si notano la tuta e gli attrezzi da lavoro), che produce il miele in un alveare.

[[EN] This illustration shows a bee dressed like a factory worker (it is wearing an overall and a tool belt), in the act of producing honey in a beehive. The bee is dressed like this to reflect the literal meaning of «avia operäia» ('worker bee').

[DE] Das Bild zeigt eine Biene, die – entsprechend der wörtlichen Bedeutung des Kollokators "operaia" – ein Arbeitsoutfit anhat (man beachte den Arbeitskittel sowie den Werkzeuggürtel) und – entsprechend der eigentlichen Bedeutung ('Arbeiterbiene / Arbeiterin') und eines Teils ihrer Aufgaben im Bienenvolk – gerade dabei ist, im Inneren eines Bienenstocks Honig zu produzieren.