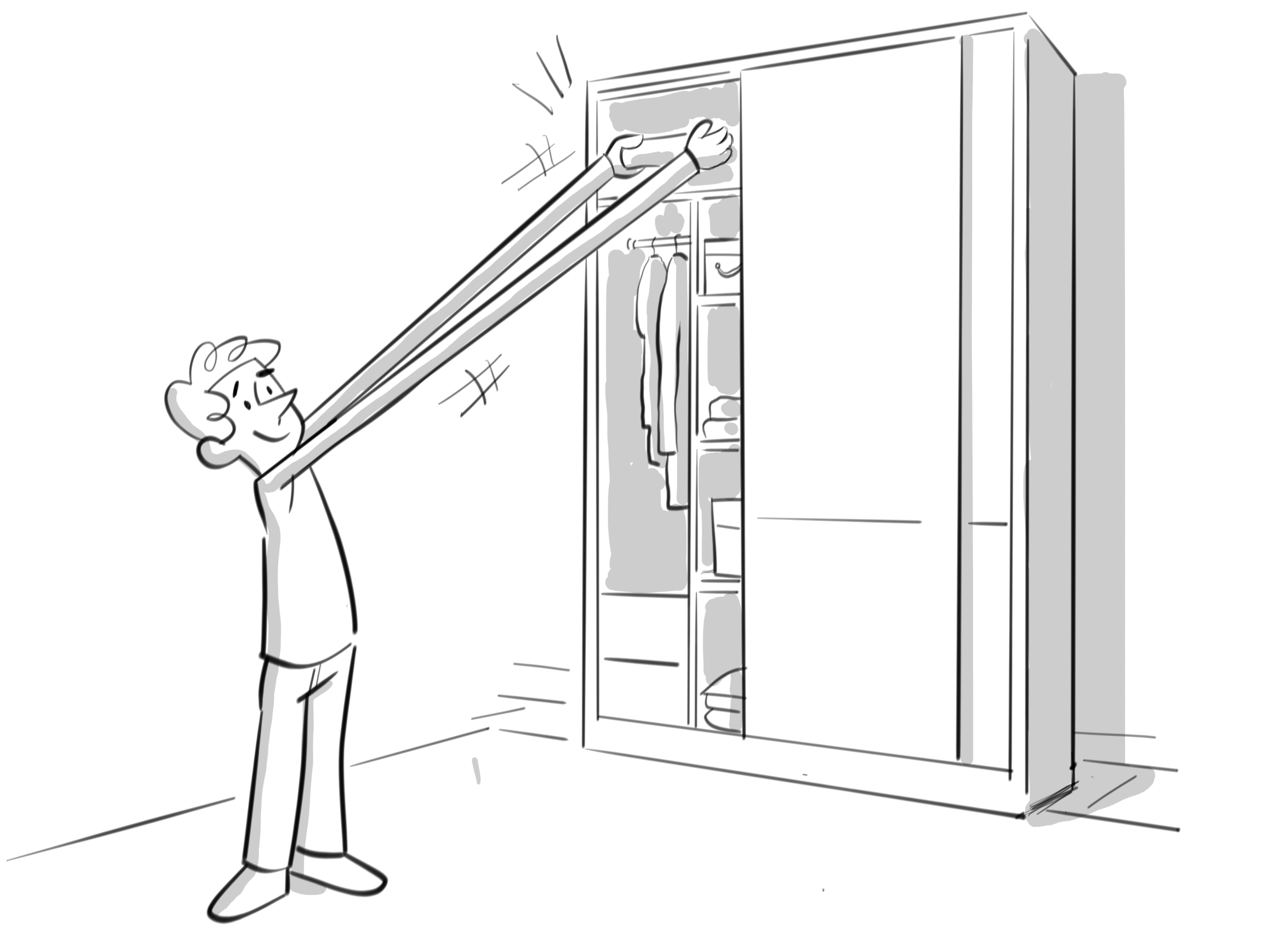 «Allugâ qcs. inte l'armäio».

[ZE] A collocaçion a l'é missa in figua con unna persoña che, con de brasse ben ben longhe, o mette via de cöse inte un di cen ciù erti de unn'armäio: l'idea a l'é quella de allugâ quarcöse pe no deuviâla ciù pe quarche tempo.

[IT] La collocazione è raffigurata da una persona che, con braccia molto lunghe, ripone oggetti in uno dei ripiani più alti di un armadio: l'immagine è relativa all'azione di mettere da parte qualcosa per non usarla più per qualche tempo.

[EN] This collocation's illustration shows a very long-armed person who is putting some objects onto the highest shelf of a closet. The image refers to the action of putting something away that will not be used for some time.

[DE] Die Kollokation ('etw. im Schrank verstauen', wörtl. "etw. in den Schrank verlängern") wird durch eine Person mit sehr langen Armen dargestellt, die einen Gegenstand in das oberste Fach eines Schrankes legt: Das Bild veranschaulicht somit, dass man bei der entsprechenden Handlung etwas wegräumt, was man für längere Zeit nicht mehr benutzen wird.