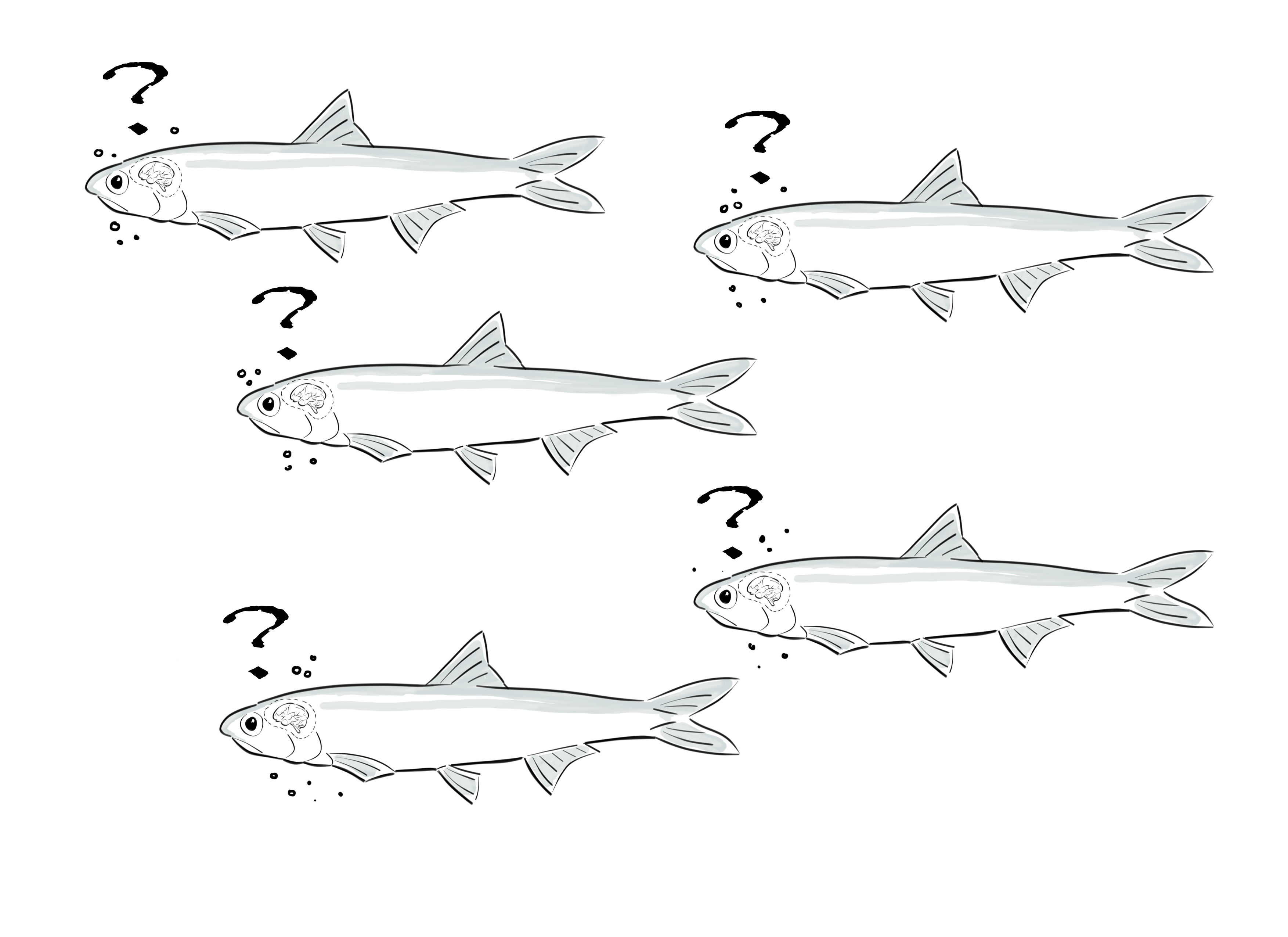 «Avei un çervello comme e ancioe».

[ZE] O scignificato de l'esprescion comparativa, quello de 'ëse tocco', 'ëse tögno', o l'é rappresentou da un banco d'ancioe co-o çervello piccin, e donca con unna çerta incapaçitæ pe di raxonamenti complesci.

[IT] Il significato dell'espressione comparativa è rappresentato da un banco d'acciughe dal cervello minuto e, di conseguenza, incapaci di ragionamenti complessi.

[EN] The meaning of this comparative expression ("to be bird-brained", lit. "to have a brain like an anchovy") is represented by a shoal of anchovies with tiny brains, which are consequently deemed incapable of complex thoughts. This is emphasized by the silly looks on the anchovies' faces and the question marks above their heads.

[DE] Die Bedeutung dieses komparativen Phrasems ('ein Spatzenhirn haben', wörtl.: "ein Hirn wie eine Sardelle haben") wird durch einen Schwarm Sardellen mit kleinem, menschlich aussehendem Gehirn, dümmlichem Gesichtsausdruck und einem Fragezeichen oberhalb des Kopfes dargestellt, womit zum Ausdruck gebracht wird, dass sie zu keinen komplexen Gedankengängen fähig sind.